Attention Coaches and Recruiters! This student-athlete's contact info is on the video. Thanks.
RR Luke Johnston Hockey - Class of 2021

Presented on US Sports Net by Game Planner Pro!
Enter Code USSports to save 10% off the annual subscription. For Football Coaches, By Football Coaches Learn More...
Winning Hockey Defense featuring Coach Red Gendron
by Sportvideos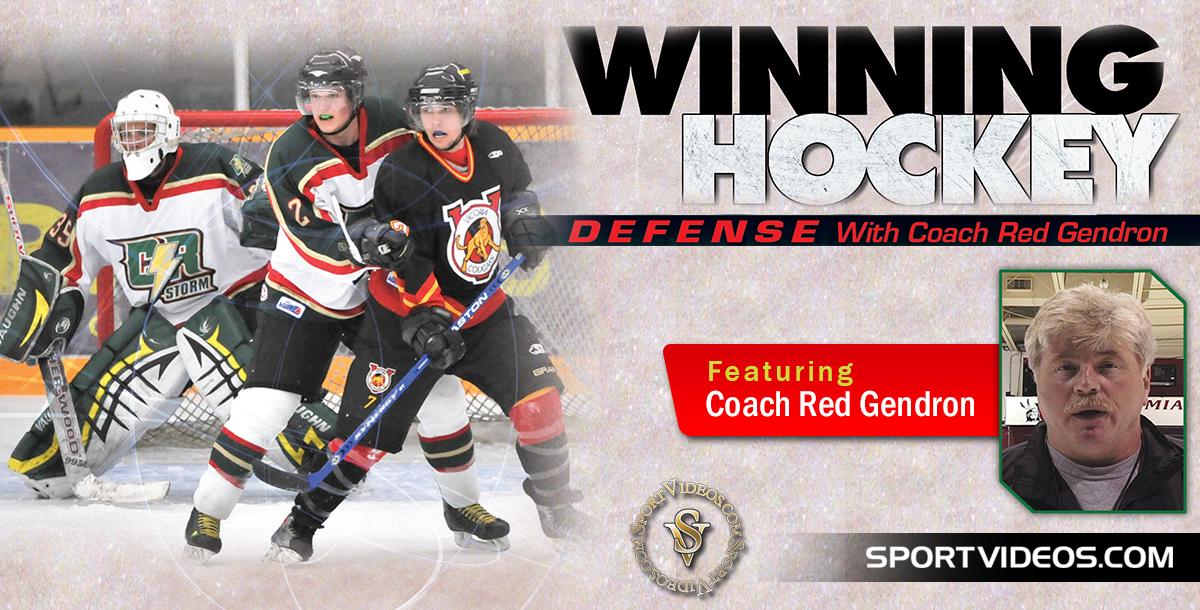 Description
Building a dominating defense is essential to the success of a hockey team at any level of competition. In this comprehensive video, Coach Red Gendron presents a detailed overview of the principles, fundamentals and techniques involved in developing defensemen for modern hockey. The primary focus is on the tactical application of skills and being able to execute the skills in game-type situations. Among the topics covered are: agility skating, puck control, passing, tactical application, shooting for defensemen, attack defenses and much more! These drills and concepts will help give players and teams the edge needed to develop a successful hockey program. Book this course....
The Coach
In his 34-year coaching career, Dennis "Red" Gendron has worked with championship teams at all levels. Red won two NCAA Hockey National Championships and an NHL Stanley Cup as an assistant coach, and was named University of Maine head men's ice hockey coach on May 28, 2013. He has previously served as head coach for the Albany River Rats and Indiana Ice and has held multiple positions for the New Jersey Devils, Albany River Rats, University of Maine, University of Massachusetts, Yale University, and Team USA. Coach Gendron is also a published author. His work "Coaching Hockey Successfully" has served as a template to many coaches across the United States. Book this course...