Bulldog Men's Basketball Wins Fifth Straight, Bowie State Defeats Johnson C. Smith 80-77

CHARLOTTE, N.C. – Bowie State men's basketball won its fifth straight game and defeated Johnson C. Smith 80-77 in Brayboy Gymnasium on Thursday evening.
Senior Saiquan Jamison (Upper Marlboro, Md.) scored personal season-best 17 points and added a game-high 10 rebounds to lead the Bulldogs to the win. Senior Rinardo Perry (Washington, D.C.) recorded 13 points and a team-high three assists while fellow seniors Cameron Hayes (Upper Marlboro, Md.) and David Belle (Hyattsville, Md.) and tallied 12 and 11 points respectively.
"To win at JCSU is always tough and we did the things we had to do to win the game" said Bowie State Head Coach Darrell Brooks. "We really defended well in the latter part of the game, made shots and cut down on turnovers."
Bowie State (10-6 / 2-2 CIAA) jumped out to an early 10-4 lead in the first four minutes of action and held a 22-21 advantage by the under 10-minute media timeout (7:51) and carried a 39-37 lead into halftime.
Johnson C. Smith had a better field goal shooting percentage over the first 20 minutes, making 13-of-28 field goals (46.4 percent) and 9-of-10 free throws compared to 14-of-37 (37.8 percent) for Bowie State.
Johnson C. Smith (8-5 / 2-4 CIAA) scored the first points of the second half and took a 51-50 lead into the first media timeout of the half.
A Cameron Hayes 3-pointer from the corner with just under 14 minutes to play in the second half shifted the advantage back over to the Bulldogs at 53-52.
The lead would change hands seven times over the next four minutes until a Jamison tip-in at the 9:12 mark gave Bowie State the lead for good. Four straight Hayes free throws gave the Bulldogs a 67-62 lead before Cayce Minor stopped the mini run with a conventional 3-point play to close the JCSU deficit to 67-65.
A breakaway layup by JCSU's Nenad Milenkovic created the games 10th tie but BSU's Jamison knocked down a pair of free throws to give the lead back to the Bulldogs at 69-67.
Johnson C. Smith's Aaron Adair hit a jumper out of the final media timeout to tie the contest at 69 a piece only to have Bowie State's Jamison give the advantage back to the Bulldogs at 71-69.
Bowie State junior Kani Coles (Baltimore, Md.) had two opportunities to add to Bowie State's lead but missed four consecutive free throws with just over two minutes remaining on the Brayboy Gymnasium clock to leave the door open for Johnson C. Smith.
Milenkovic calmly knocked down two free throws for JCSU's Golden Bulls to tie the score at 74-all but BSU's Belle answered on the other end with a pair of free throws to give the Bulldogs a 76-74 lead. A Belle free throw line jumper gave the Bulldogs a little breathing room at 78-74 with 1:21 left in the game and Bowie State would not relinquish the lead for the remainder of the game.
Milenkovic paced Johnson C. Smith with a game-high 24 points and Cayse Minor contributed 17 points. Ben Cox just missed a double-double for the Golden Bulls chipping in nine points and a team-high eight rebounds.
The Bulldogs travel to Columbia, S.C. on Saturday to face the Panthers of Claflin University at 3:30 p.m.
Johnson C. Smith Upsets #9 Bowie State 49-38

Senior forward Kyaja Williams (Baltimore, Md.) was the only Bulldog player in double-figures with 13 points and was a rebound shy of a another double-double. She also had four steals in the contest while Johnson C. Smith's Le'Zarea Bowens led all scorers with 17 points and grabbed six rebounds for the Golden Bulls. DeNajah Porter had a monster game on the glass, pulling down 16 boards.
Johnson C. Smith improves to 6-8 overall (2-4 in league play) while Bowie State moves to 13-1 overall and 3-1 in the CIAA.

Although Bowie State held a 23-13 advantage in points off turnovers, 12-12 in second chances and held the Golden Bulls to shooting just 30.2 percent (16-of-53), they were still out played tonight. The Bulldogs shot an astonishing 29.4 percent (17-of-57) from the floor and turned the ball over 20 times.

The first half was a dismal one for the Bulldogs as the team struggled to find their way offensively. However, the team clamped down in the second quarter, allowing just seven points. Johnson C. Smith gained an 11-6 lead over BSU with 2:21 left in the first period. A layup by Aaliyah Bell extended the lead as the Golden Bulls owned 14-6 after one quarter of action.
Bowie State held an 15-7 scoring frame in the second quarter and took 17-16 lead after 11-0 run to open the period. Bowens layup snapped the scoring drought for JSCU with 6:07 left. From there, both teams went back and forth as they went into the bread tied 21-21.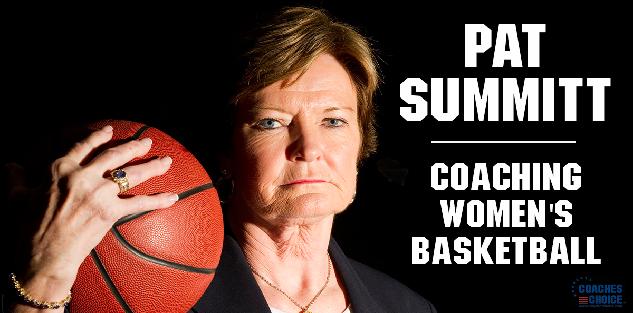 The Golden Bulls opened the third period on an 6-0 run to grab 27-21 lead while building its biggest lead of the night 35-26 after Aubrianna Bonner went 1-2 at the free throw line. BSU struggled offensively, scoring just five points as the Golden Bulls kept the pedal down to take 36-26 lead into the fourth.

Williams, who was the only bright spot for Bowie State tonight knocked down a jumper to cut the deficit to 39-29 after Maiya Green's deep ball gave JCSU their biggest lead of 12. The fourth quarter is usually where the Bulldogs put teams away, but not tonight. The Golden Bulls pulled away early before fending off a late comeback effort by BSU. Williams's layup with 1:18 left gave BSU hope it was a little too late as JCSU picked up the win at home.

The #18 Bowie Sate will look to bounce back on Saturday (1/11) when they travel to Columbia (S.C) to face Claflin University in CIAA showdown. Tipoff is set for 1:30 p.m.