Karen is 45 and FABULOUS!!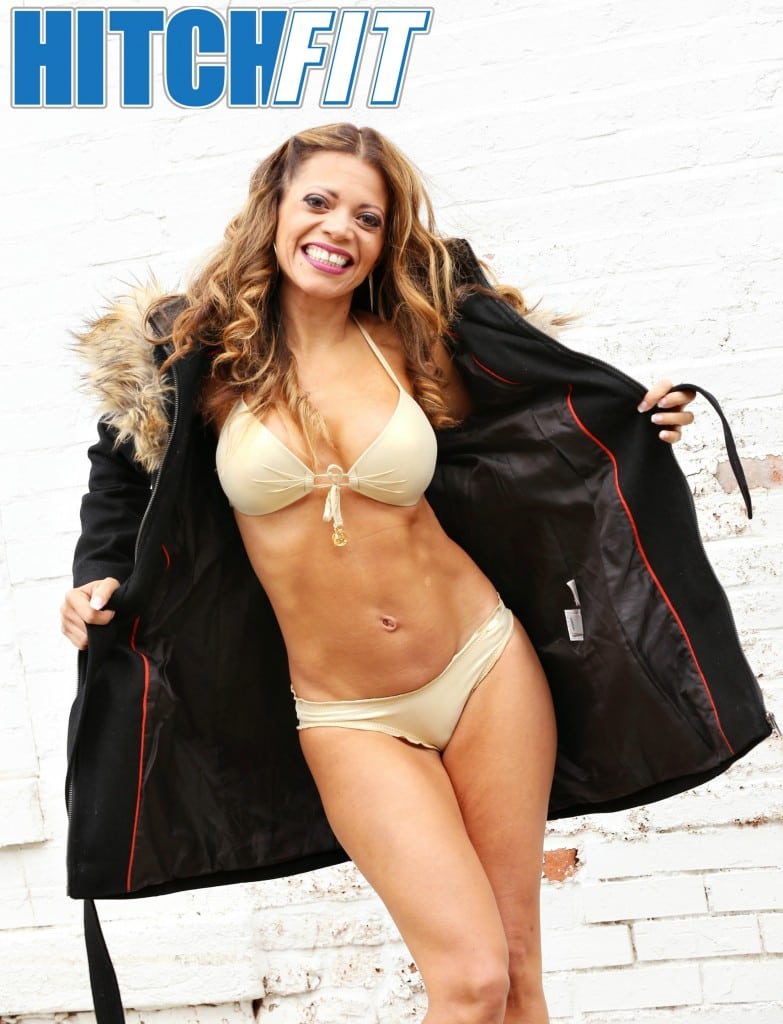 I'm so proud of today's Fit at 45 Fitness Model Mom Karen! Karen has been a vivacious part of the Hitch Fit family for quite some time (she began her transformation with in person training with Hitch Fit Transformer Amy Gipson in Overland Park!), so I was thrilled when she decided she wanted to work with me through the Hitch Fit Online Fitness Model Plan! An injury had her sidelined for quite some time, so she was ready to get back to great shape! Her "after" photo shoot with photographer Brandi Wisdom, was SO much fun. This hot little mama has so much positive vibes and love for life that impact everyone around her, and it was a COLD day in Kansas City, so we had a blast getting her fun, inspiring and beautiful photos. Karen's daughter Vivi cheered her on throughout this entire journey! Amazing job Karen! You are crushing 45, and what an inspiration to the moms out there who want to get in their best shape, and also an example of being resilient and coming back after injury!! So proud of you!
Karen's Before and After Weight Loss Stats:
Starting weight: 126
Ending weight: 108.4
Starting body fat: 24.78%
Ending body fat: 18%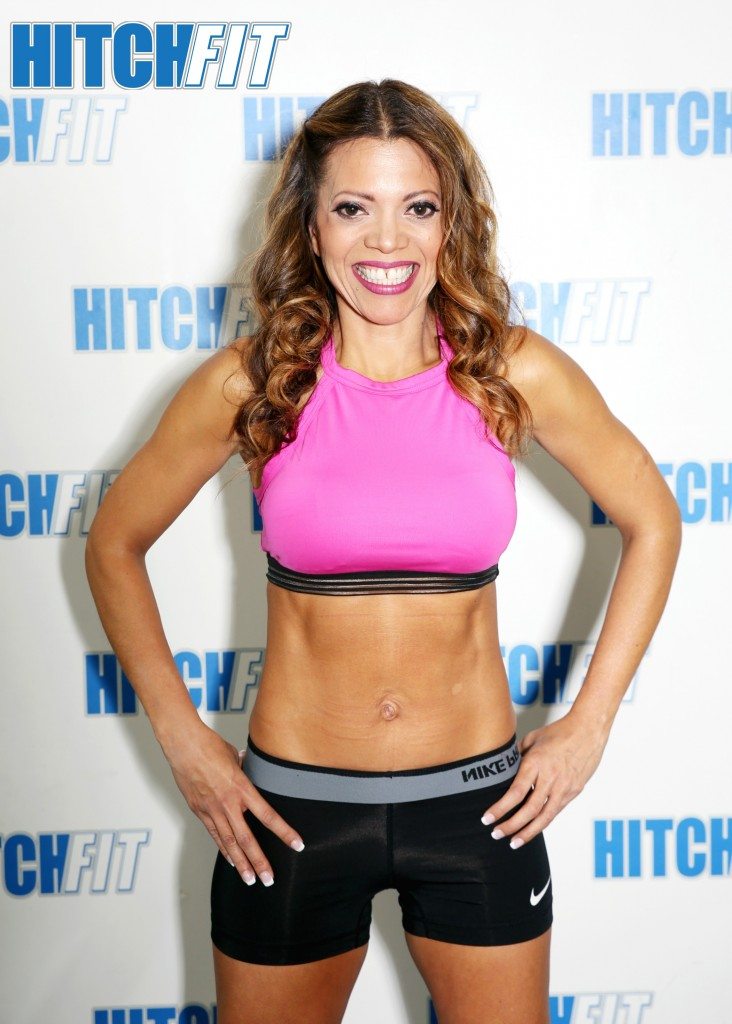 Karen's Before and After Fit at 45 Fitness Model Photos: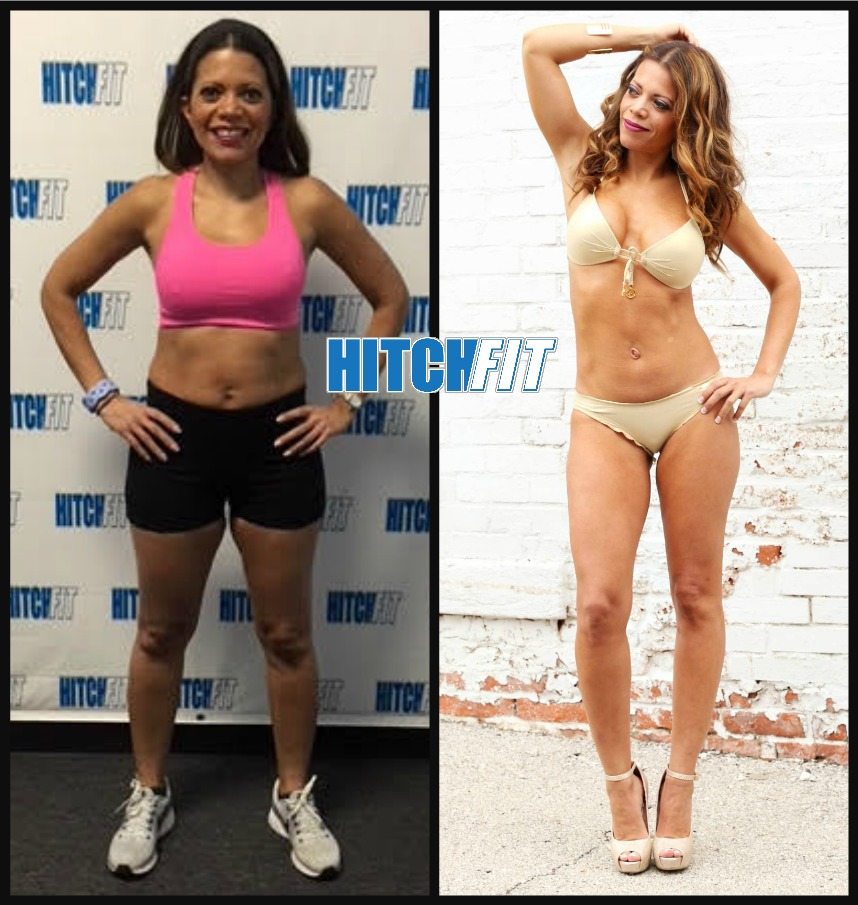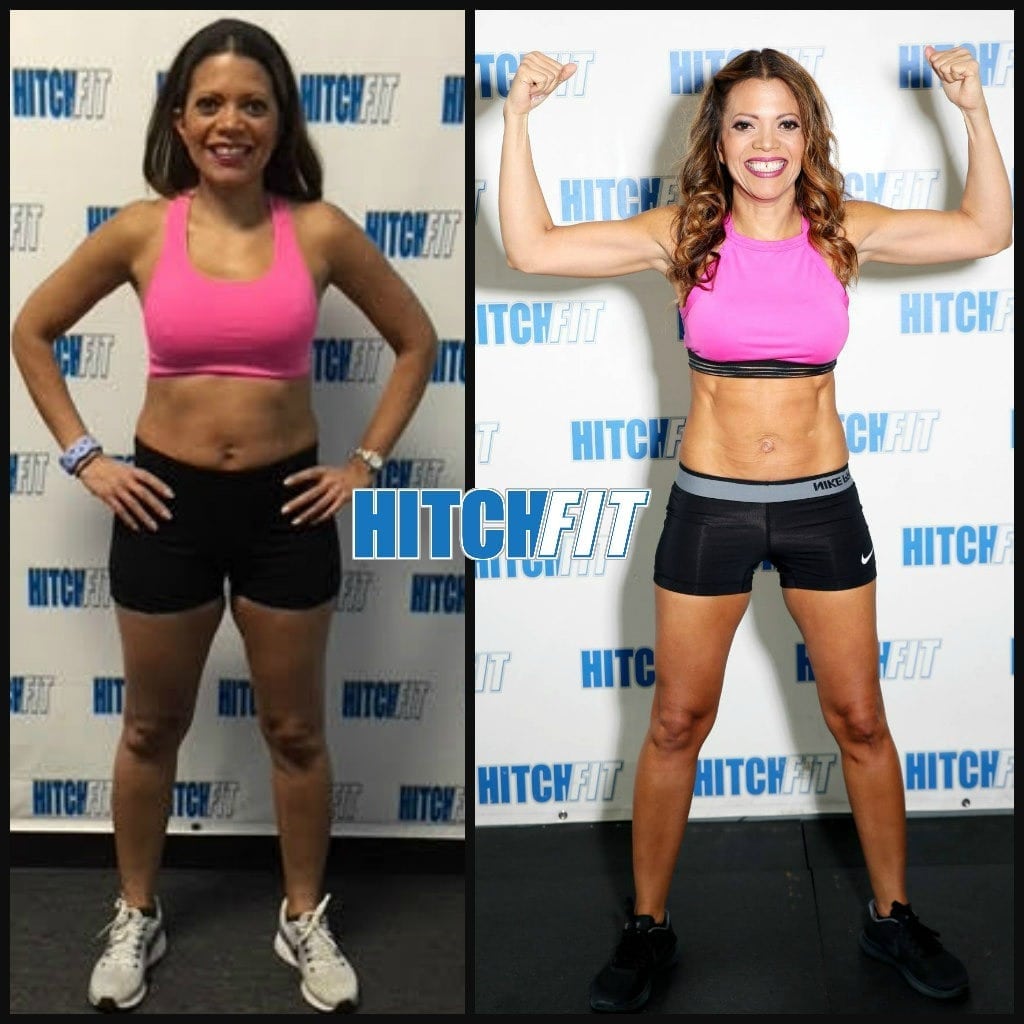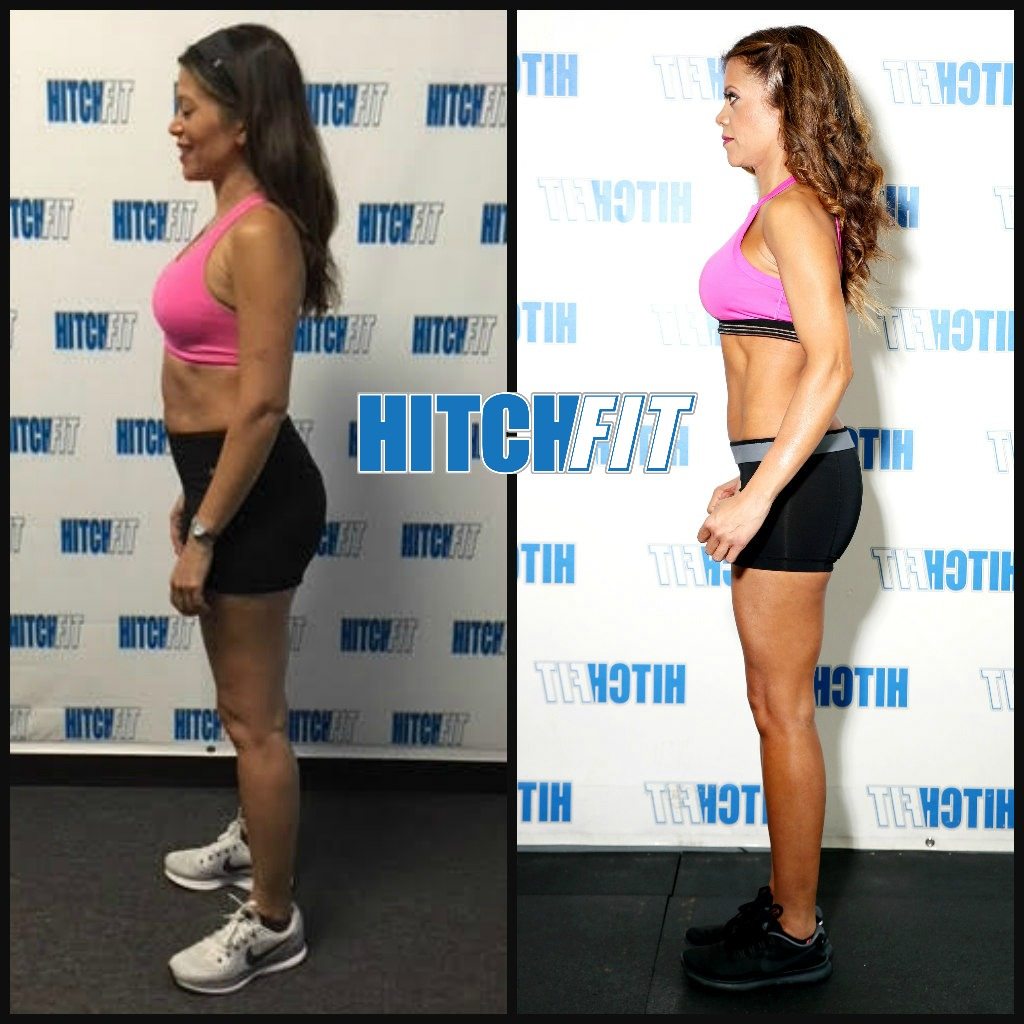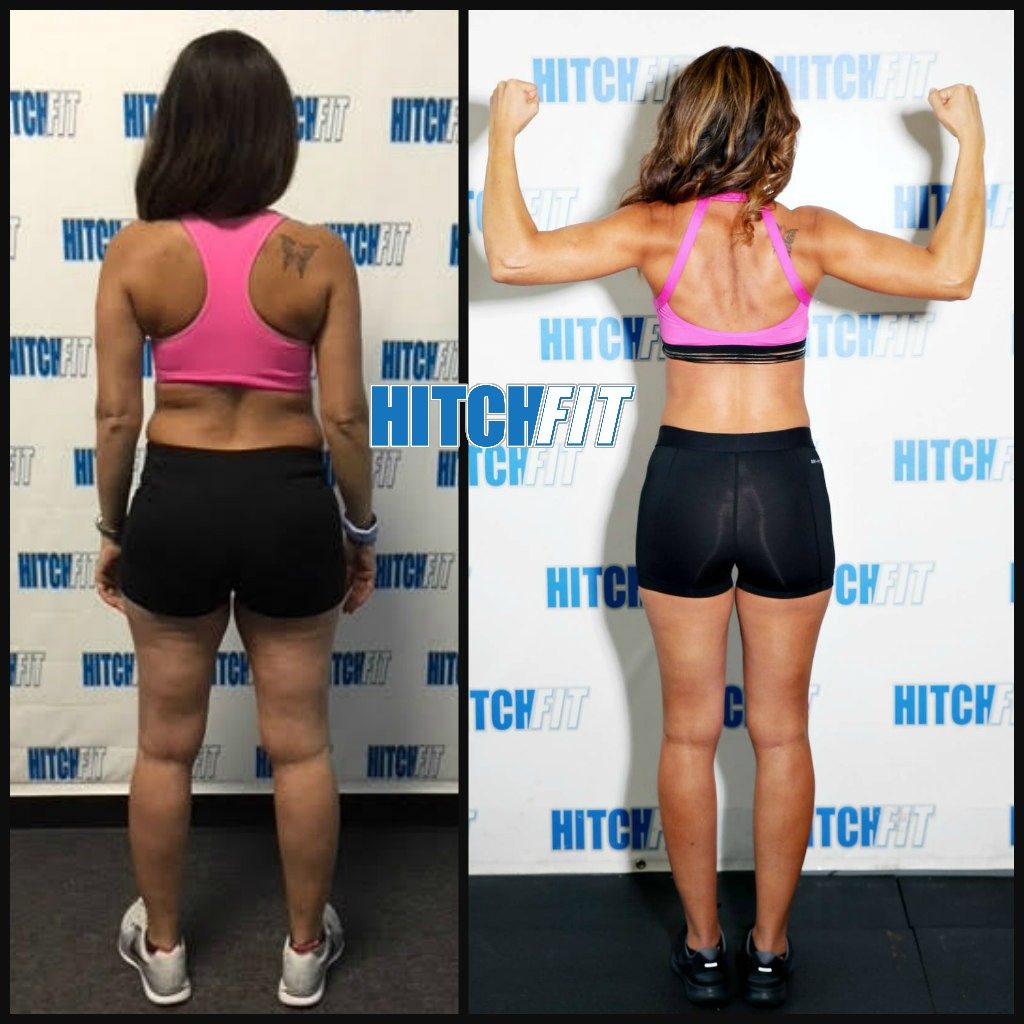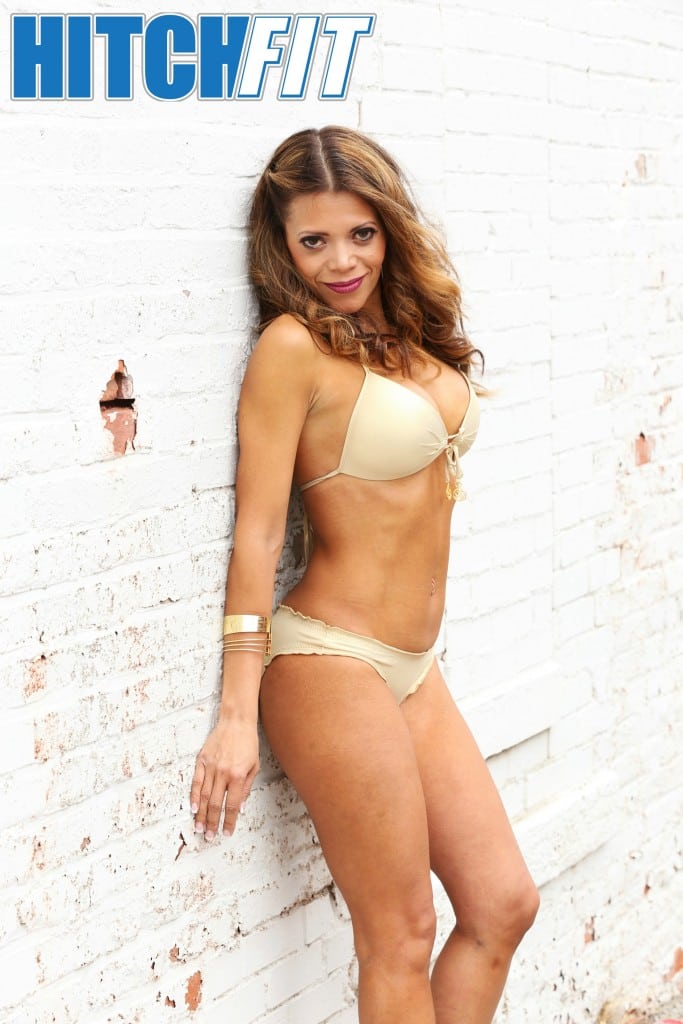 Karen's Story and Hitch Fit Online Personal Training Review:
"My journey to a healthy life style started four years ago when I was diagnosed with Pre-Cancer. After going through this scary situation I knew I had to make a lifestyle change and take good care of my health. I started researching what healthy programs were available out there and did several online programs until I was referred by a good friend to Hitch Fit. In 2016 I did a bikini model program one on one at the Hitch Fit Gym in Overland Park with beautiful Hitch Fit Transformation Trainer Amy Gipson.
As I was on week 7 of 12 I went through a knee injury and could not complete the program as I had to focus on my knee recovery. I took a long break and obviously I wasn't feeling my best. I got side tracked and it hit me in 2017 that I had to do something about it and commit. I was determined 2018 I was going to be MY BEST!! My best meant physically, emotionally, career wise and spiritually.
It was so inspirational listening to Micah and Diana in December when they set huge goals for themselves for 2018. I said to myself, "If they can do it I can!"
I started my
12 week Fitness Model Program
with Diana mid January. Huge goals were set forth and I knew if I follow her instructions and not cheat I was going to be successful. I trust Diana and week to week she was there for me. One thing that struck me was I was getting ready to travel to Roatan and was not sure my gym options and without even asking for it, Diana sent me a strength workout that I can do anywhere. That meant no excuses for not working out while on vacation
.
Besides her support I received support from my co-workers who never complained of the smell of brussel sprouts when having lunch in my desk! LOL! My manager gave me boxing gloves to wear on Cardio days at Title boxing, his wife gave me a beautiful red bikini, I met a wonderful man that has been very cognizant of where we go out to eat and has never asked me to give up the gym to hang out with him. Big heart and great listener too. He may not know it but his support is huge.
My daughter Vivi is my biggest fan. From time to time I also trained with Amy and when I was getting tortured with heavy weights and about to fall to the ground Vivi would say " You can do it mama!" " Don't give up! " , " You are strong!"
I love the Hitch Fit family! I call it a family because we all support each other and I really enjoy surrounding myself by positive wholehearted friends.
It's only May of 2018 and I look back to the first week of Jan and I feel I reached my goals. I feel I'm the best version of myself. Career wise I am where I always wanted to be, emotionally and spiritually I have so much inner peace . I'm so grateful and feel very blessed. As we speak I'm going to keep going and set myself new goals."