CLICK HERE TO SEE THE WHOLE THING:
Follow along as Coach Pat Fox takes you through his teaching progression for installing robber coverage out of his base defensive package. If you want to know more about robber coverage or how to teach it, you'll want to watch this video! Click the link to see the whole thing!
About this Course
Robber coverage is the foundation of Coach Pat Fox's G Defense. This coverage package will allow your defense to align quicky to multiple formations and get 9 hats in the box against the run while being sound against the pass. In this clinic session, Coach Fox goes position by position from the D-line to the secondary with rules and techniques to allow you to install this defensive coverage from this course. Coach Fox teaches with simplicity and passion, this is an amazing tool and a must have for your video library if you are an even front team. If you are a youth coach, it may be the only set you need.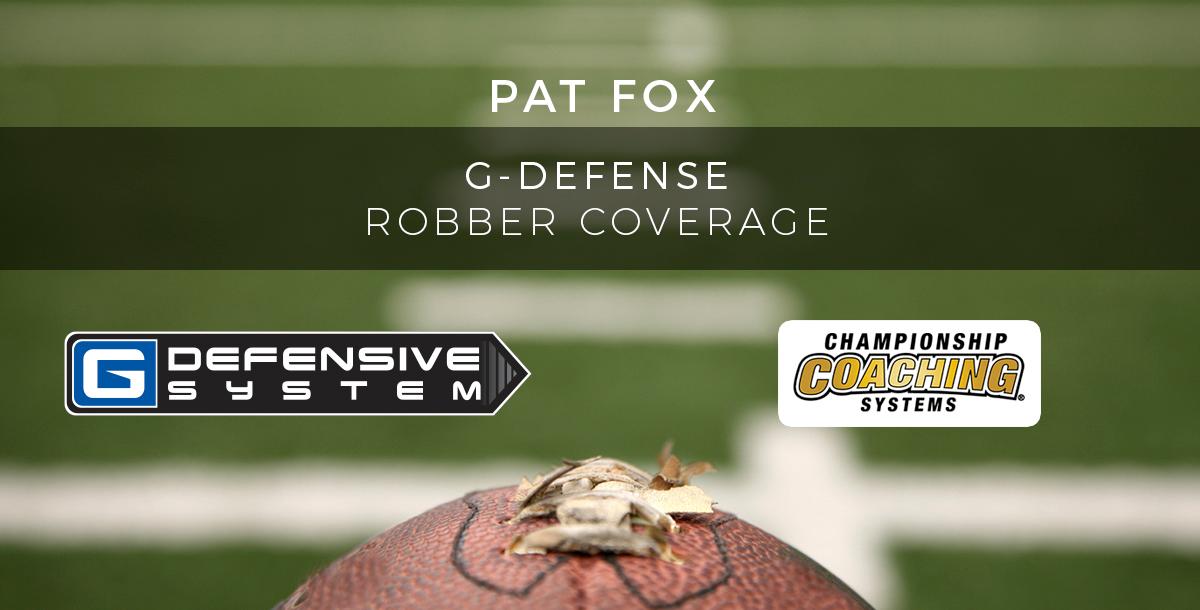 Coach Credentials
Pat Fox has served as a head coach in five Michigan high schools: Ortonville–Brandon, Berkley, Ann Arbor Pioneer, Milford, and Notre Dame Prep. During the course of his career, Fox has led his teams to over 100 wins, multiple league championships, and three appearances in the regional finals. Fox has turned around multiple dormant programs, including Milford High School, where he posted a record of 50-29, two league championships, and two district titles. Prior to his arrival at Milford High School, the Mavericks had experienced twenty consecutive seasons of losing football.