Committed to Helping You Do More
A little fit goes a long way, when you manage to fit in your workout. At 24 Hour Fitness, we're here to provide the motivation you need to kick off the covers and kick into gear. We put opportunities and tools at your fingertips – such as studio and cycle classes, on-demand workouts, 24Life magazine and signature training programs – to get you started on the right track and keep you moving forward.
Headquartered in San Ramon, Calif., we are a leading fitness industry pioneer with nearly four million members in more than 400 clubs across the U.S. For more than 30 years, we've held fast to our mission of helping people improve their lives through fitness. From small and large goals met inside our clubs to living better outside the club, we're here to help you Do More with Your 24.™
A Community from Coast to Coast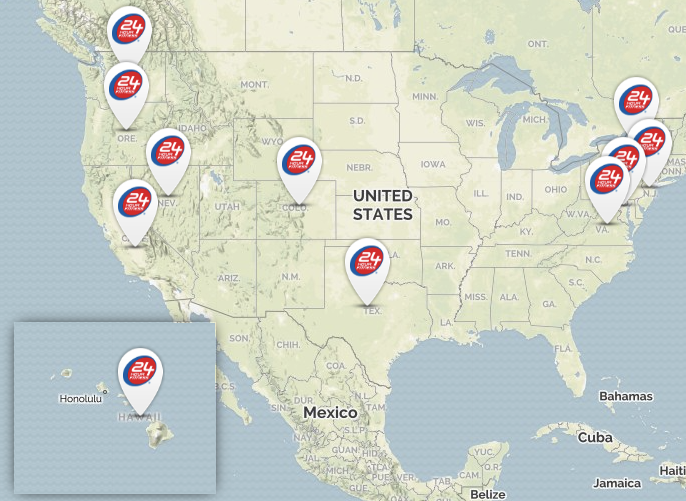 400+ clubs in 13 states
Our locations are open when and where you want them, so you can turn the time you have into an energizing and rewarding part of your day.