Presented on US Sports Net by Hat Club:
NBA Cap Collection
MiLB Custom Cap Collection
Custom Exclusive NFL Caps
F.A.S.T. Speed & Conditioning Training System for Youth Athletes
by PlaySportsTV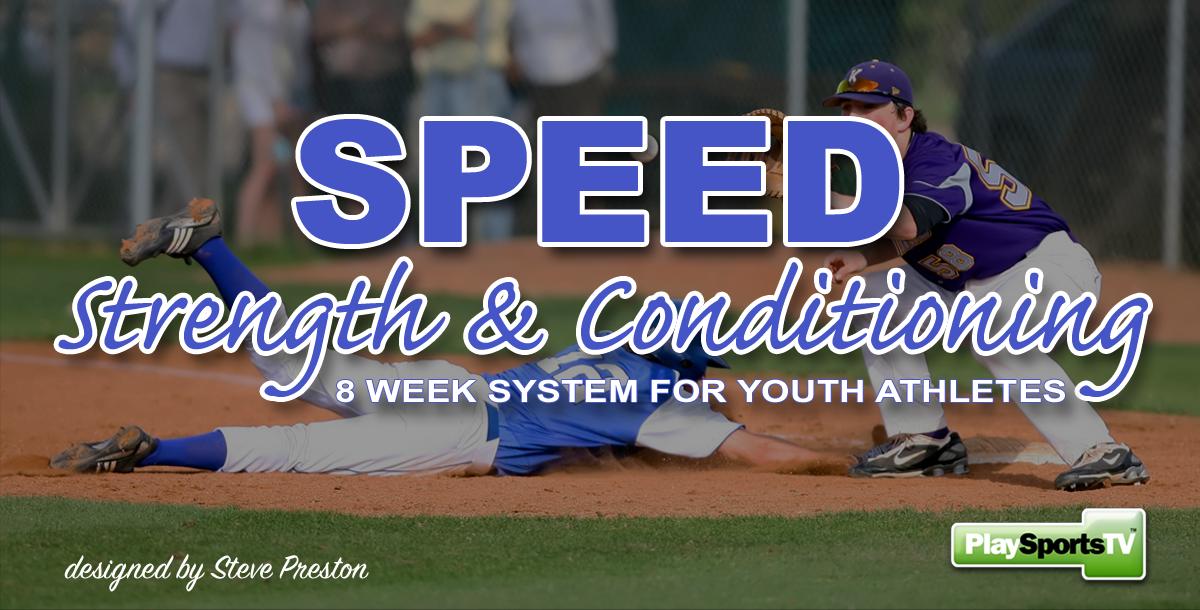 Description
This is a collection of speed and agility games/drills designed exclusively for youth athletes to increase speed and quickness while developing long-term athleticism.

The best part is that developing athletes will be motivated and work hard because they're having fun doing it!

Imagine being able to get kids excited to workout and practice leading to developing more speed and quickness.Imagine how many more wins, success and fun they'll have!Our F.A.S.T. Speed and Agility System is designed to do just that…

It's a fundamental speed and agility program for youth athletes that has been proven to be effective. This speed and agility system works for all ages. These are tried and true speed and agility drills and games that work for any athlete...

But they are best for athletes in elementary school, middle school or high school. You won't need to have a huge facility or a ton of equipment either. Most of these speed and agility games and drills can be done with minimal or no equipment in a gym, on a field or a backyard. Book this course.....
The Coach
PlaySportsTV presents this Speed & Conditioning Course designed by Daryl Weber & Steve Preston.

Steve Preston is a Sports Performance Specialist and Physical Education Teacher. He's taught, coached and trained over 10,000 students and athletes. For over 30 years he's specialized in training youth athletes to increase strength, speed and conditioning results, always with a strong focus on keeping students motivated.

Daryl Weber is a former NCAA Division 1 Wrestling Champion. He coached 13 straight High School State Champion Wrestling Teams. He used drills like this to get kids hooked on sports and rapidly develop them in his championship program. Book this course today!