Rogue's complete live stream of the 2020 Arnold Strongman Classic begins here on Friday, March 6, at 1 PM EST. 10 strongmen will compete in 6 events over 2 days for the title of Arnold Strongman Classic Champion.
Rogue's coverage of the Arnold Classic weekend will include daily episodes of the Rogue Iron Game show featuring guests from the worlds of Strongman, Olympic Lifting, Powerlifting, and CrossFit. We will also be streaming the full 2020 Rogue Record Breakers competition and the IWF Rogue World Challenge.
Robert Oberst's Rep-Crazy Strongman Workout
The "World's Strongest Man" contender Robert Oberst has dropped 80 pounds and is getting himself ready to crush the competition in 2018. Here's his upper-body workout, and his story.
The first time Robert Oberst rambled into a strongman-oriented gym, he knew instantly what he was born to do. Although at 6 feet 8 inches tall and well over 350 muscular pounds, he may have been the last to realize what everyone around him already knew.
"A buddy of mine was an amateur strongman who was just obsessed with the sport," Oberst recalls of that fateful day in 2012. "He kept begging me to come try it. So finally I did, and the first time I ever touched the log, I broke the amateur world record for the log press."
To be sure, the former high school, collegiate, and Arena league football player was no stranger to weights. But unofficially cracking a world record the first time he hoisted a log? That got his attention. Before long, he experienced his first strongman-contest thrashing.
"I got my ass handed to me, but I had so much fun," Oberst chuckles. "I was hooked."
What he wasn't so keen on was losing.
"The competitor in me is just not willing to suck at something," he says. "As soon as I left that first contest, I started training hard and turned pro less than six months later."
Big, Strong Plans for 2018
Five years later, Oberst has solidified himself as a top athlete in the pro strongman ranks. Strongman is a unique sport that involves not only intensive strength, but also a heavy dose of endurance as competitors lift, carry, throw, and drag around all manner of awkward, heavy objects for reps, time, and distance.
Oberst has competed in the World's Strongest Man contest since 2013, finishing as high as ninth, while also winning two pro shows and placing in the top six at 12 others, including runner-up in the 2013 and 2014 America's Strongest Man.
Currently, the 32-year-old is preparing for two big events. The first is the Log World Championships in London, England in April, 2018. Oberst's goal for that event is to break the world log press record. He already owns the American record of 465 pounds, set at the 2015 Arnold Strongman Classic Australia.
Next up will be the 2018 World's Strongest Man, where he's hoping to place in the top three.
"As part of my preparation, I'm going to training camp in Houston, Texas," he says. "It'll be a couple months of just focusing on getting my head and my body where they need to be to go out there and compete."
Prioritize Strength Over Size
Oberst has a multipronged plan of attack for these events, including a training, nutrition, and supplementation regimen that has, he says, helped him re-engineer his physique and given him more power and energy than ever before.
"About three years ago, I made strongman competition my full-time job," he says. "It's a big difference. Now that I have my nutrition figured out, I've dropped close to 80 pounds. I was about 440, but came down to 360, and now I feel so much better. I've done two shows since getting to that new weight, and both were the best performances of my life."
His goal now is to solidify himself at that 360 level, and make sure as much of his mass as possible is muscle.
"I don't want any excess weight," Oberst says. "People involved in strongman try to tell you that the heavier you are, the more competitive you'll be. I bought into that for a little while, but when I got so heavy that I couldn't take four steps without breathing hard, I knew it was the wrong approach. It's not about being as heavy as possible. It's about being as strong as possible. There's a big difference."
Cutting Down…From 20,000 Calories a Day
To spearhead his transformation, Oberst radically changed his diet, cutting back from a height of 20,000 calories per day—seriously—to "just" 5,000-6,000.
"I count carbs exactly," he says. "I work with a nutritionist who has given me a very rigorous six-meals-per-day meal plan. Three of the meals are whey protein shakes with a banana. My big meal of the day is 10 ounces of chicken with a cup of rice in the afternoon. I can also have 12 ounces of lean meat with some carbs for dinner. It's not flashy, but it works."
His diet looks a lot like what a physique athlete would create.
"I work out with extremely heavy weights and higher endurance, but at the same time I eat like a bodybuilder," he says. "When I first cut down my calories, my body was screaming for pizza and all that high-calorie stuff. But once my system adjusted, the clean diet gave me more power and energy than I've ever felt."
Oberst also takes a number of supplements in addition to his regular whey protein, including L-glutamine, BCAAs, a liver-cleansing supplement, and a pre-workout.
Serious Strength Through…High Reps?
Oberst's whole-food and supplementation routine provides ample fuel for his four-day-a-week training regimen, which includes three days of traditional in-the-gym lifting, including an upper-body day, a deadlift-focused day, and a squat-focused day. On these days, he's not afraid to use bodybuilding rep ranges of 12 or higher, or even bodybuilding movements like preacher curls or triceps push-downs.
Why? Well, strongman training doesn't just hit big muscles, it hits all muscles—and all the slow-twitch and fast-twitch fibers making up all those muscles. A well-rounded approach including some pure hypertrophy work is necessary.
Robert Oberst's Upper-Body Workout
2 sets, 20 reps (plus one final burnout set)


Already have a Bodybuilding.com account with BodyFit Plus? Sign In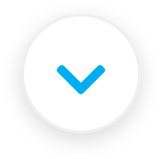 What comes with BodyFit Plus?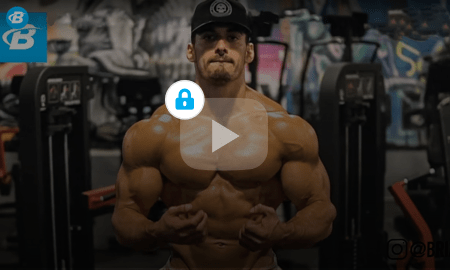 Instructional Videos

Don't risk doing a workout improperly! Avoid injury and keep your form in check with in-depth instructional videos.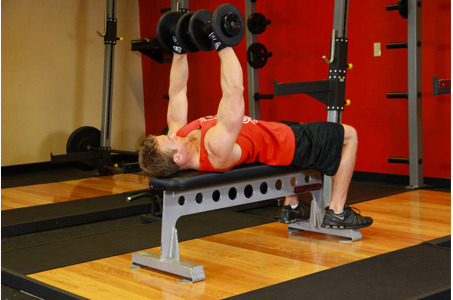 How-to Images

View our enormous library of workout photos and see exactly how each exercise should be done before you give it a shot.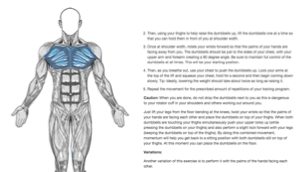 Step-by-Step Instructions

Quickly read through our step-by-step directions to ensure you're doing each workout correctly the first time, every time.
However, here's the big difference between what Oberst does and what the rest of us do: He's also got an epic six-hour strongman practice every week.
"Unlike most strongmen, I do lots of reps," he says. "I work up to a good weight over a number of sets for my main lift. Once I get up to about 80 percent of my one-rep max, I'll do 2-3 sets there, then I'll come back down for a few back-off sets. I do a disgusting number of reps."
Of course, that's 180-degrees away from the typical power approach of near-max sets of singles, doubles, and triples.
"My football coaches taught me to do lots of reps to gets the blood flowing," he says. "Plus, the pump tightens the muscle and makes it bigger, more stable, and stronger."
No, it's not how everyone else trains, but as he says, it's hard to argue with results. He keeps getting leaner, stronger, more muscular, and improving his endurance—a perfect trajectory for any sport.
"Everything has come together so quickly for me because of the way I train. At first, people were like, 'Man, it's ridiculous to do all those reps.' Then a year or two into it, everyone was like, 'Oh wow, tell me more about what you're doing.'"
Sunday Is Crazy-Weight Fun-Day
On Sundays, all the efforts of the previous week culminate in exactly the setting you'd imagine. There's Oberst, surrounded by the tools of his brute-force trade, performing one event after another for hours on end. From the iconic atlas stones to the log press, farmer's walk, and every other kind of bone-cracking push, pull, and in-between, he does them all.
"Doing this workout once a week makes the actual contests seem easy in comparison," he says. "I'll run through a whole show's worth of events: the set-up, the warm-ups, the events. I'll also allow myself ample rest times between sets so I can feel fresh when I finally touch the weights."
Unlike most strongmen, he also does cardio throughout the week. At least three times a week, he'll do wind sprints or hike a couple of miles, do sprints up a hill, stretch for up to 40 minutes, then walk back home again.
Lucky Number Eight
The eighth of 10 children, Oberst was short and chubby as a child. Between 10th and 11th grade, though, he grew seven inches while he working at a summer camp.
"I remember sitting up at night in my tent just rubbing my legs because they hurt so bad from the growing pains," he recalls. "When I came home at the end of the summer, my mom just started crying, 'Oh God, what happened to my baby?'"
It took about a year for him to adjust to his new height, but eventually Oberst shed his awkwardness and became a menacing two-way football player. He was named All-State as center and nose tackle, no small feat in the competitive environs of California high school football.
He went on to play football in college, turned pro with the now-defunct San Jose SaberCats of the Arena Football League, then turned his attentions to strongman competition.
These days, during strongmen contests, you'll most likely find him off in his own world before an event, earphones in, bobbing his head to Eminem as he breathes slowly and deeply, with his eyes focused on the distance as contest turbulence swirls around him.
"It doesn't take much for me to get jacked up," he admits. "For me, it's more about trying to keep myself calm. I do meditation exercises beforehand, then come breathing fire."

Michael Berg is a freelance health and fitness writer based in New York.