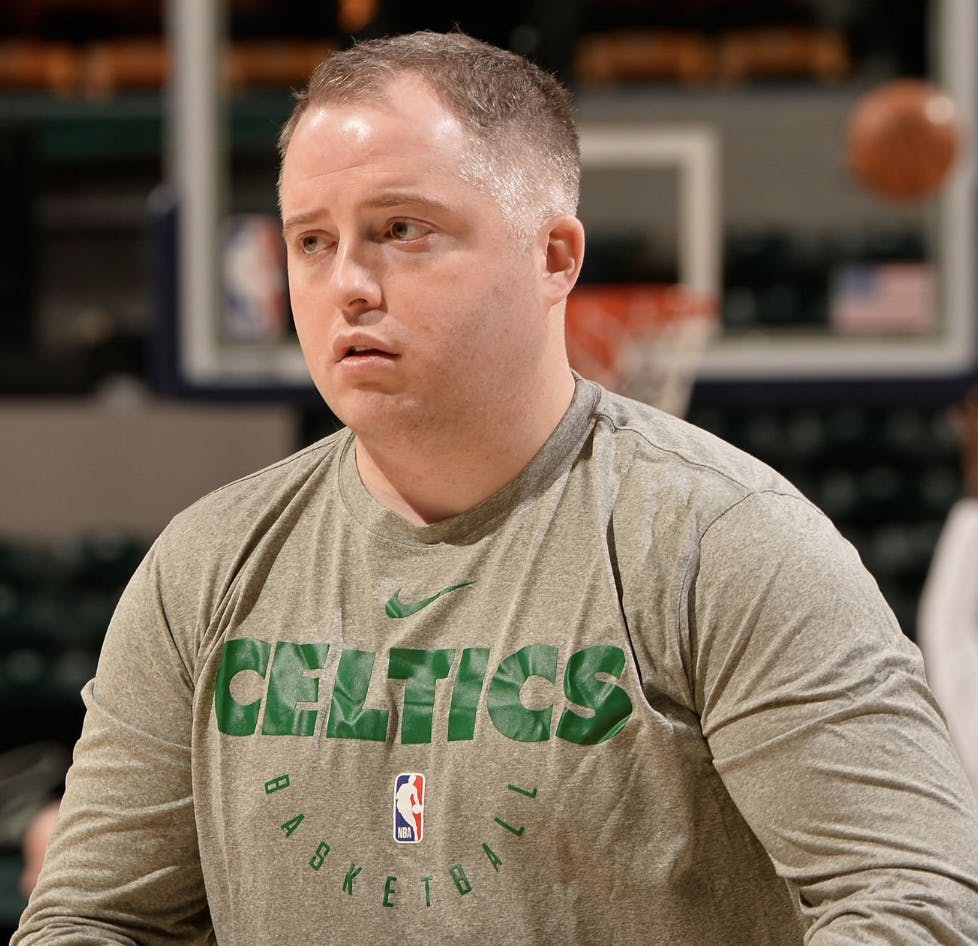 By Marek Hulva
As the Boston Celtics were getting ready to take on the Golden State Warriors in the NBA Finals, it gives us a great opportunity to study some basic fundamentals of the game.
The Boston Celtics have been known for their effective and tough defense for the past couple of years, whether with Coach Brad Stevens or Coach Ime Udoka.
I am really excited about this one, so today, I want to go over a few drills I have from Boston Celtics Assistant Coach Brandon Bailey, who gave us a great look at Celtic's defense and techniques to improve fundamentals of individual defense.
Slide and Chest
This drill is excellent for teaching great lateral slide technique, as well as body and hands positioning. Especially players of younger age need to keep their hands up for the referee to see them, and don't try to push with an elbow to stop the ball. Once players have the technique down, it's an amazing drill to work on lateral quickness and reaction. Click here to watch an example
Long Shot Contest - Technique
How many coaches have you seen practice actual shot contests, instead of close - outs? The truth is, when we play against high level shooters, sometimes we don't want to close out and risk an open 3. Proper contest technique needs to be practiced, but as you can see in this drill, it also needs to be practiced on how to recover after the close out. Watch the drill here for more:
Burnout - Vertical Finish Contest
In this drill, we are preparing for a situation where strong side defense is beat and the bottom defender needs to be ready to challenge the ball on the finish. This drill should absolutely be practiced at every level and age. Way too many players challenge the ball when the driving player is already up in the air and commit a foul - too little, too late. Challenge your players to show toughness and keep both arms up in the straight line. As Coach Bailey says, this drill is perfect for the middle of the workout, when you try to bring in a little extra fatigue before free throws. Click here to watch an example....
2 on 1 Closeouts
Now we can add a little competitive side to closeouts and contests. Like Coach Bailey says, players need to challenge the pass with our hands to make sure the pass is really over the top. This fun drill can even be added on game days. Click here to watch an example....
Defense needs to be practiced, and sometimes we as coaches focus too much on defensive schemes, multiple Pick n Roll Coverages and other techniques, that we forget to develop individual ability of a player to defend.
Fundamentals are the key to a successful defense, we should find a time each practice to work on individual defensive fundamentals, and reap the fruit when players incorporate it into our defensive schemes.
Always keep improving,
The Coaches Clinic Community of Coaches helping Coaches
---
Live Sports Streams and Breaking News!