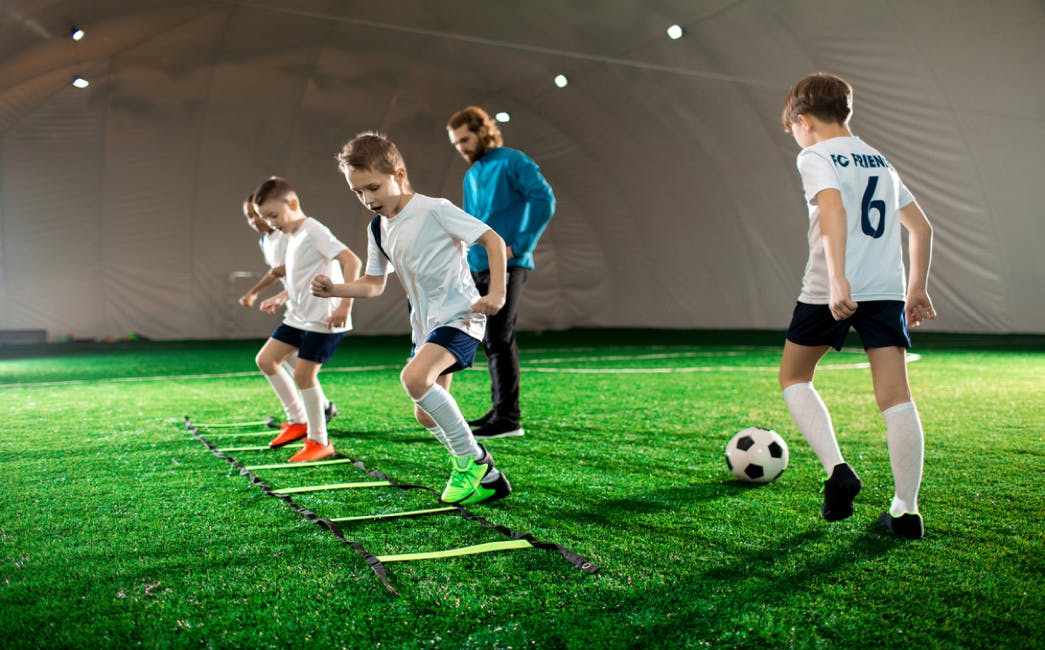 ---
The success of a coach always draws the attention of the spectators far and wide, and everyone wants to know what a successful coach is doing to be successful especially when coaching has to do with handling about 23 different players who grew up in different geographical locations and with different characters. Soccer coaching, without any doubt, is a tough job, and to achieve success, you must have a lot of love for the game.
Coaching is much more than putting together a starting lineup or conducting training sessions. If there is any job that takes all of you, it is the soccer coaching job. A lot of coaches thriving don't see coaching as a job, and that's one of their reasons for success. They often see it as their life. Pep Guardiola, who is one of the greatest football (soccer) coaches, once said this "Players think about themselves while the coach thinks about them even when he is not with them." And that's the nature of the job of a soccer coach. You study opponents a lot, and you think about tactics; you think about the effective way of using each player, you think on how to make every player happy to ensure unity within the group, which is pertinent for success. The coach always has a lot to think about, and any lag in the job of a coach means the opponents are preparing better, which is what top coaches don't want to see happen.
So, whether it is a recreational soccer team for young children or a World Cup champion national team, one person that you cannot do without is the coach and to become a good soccer coach, there are a lot of things that must be put in place. One of them is your knowledge of the game. Being a soccer coach is very demanding, and it takes a lot of preparation in studying and practicing.
Many may assume that a great player could be a great coach, but many great players have failed on the coaching platform. So being a great player helps you understand some things when you become a coach, but it doesn't guarantee that you'll be a great coach. There is more to being a great coach; you must tick a lot of essential boxes.
And the most important question is this, what makes a great coach?
You must have heard several coaches being praised for how they've helped their players improve, how they've made their team play brand new football. What qualities do these coaches have? What makes them so "great"?
Claudio Ranieri on winning the Premier League: "There are so many keys to this. Humility, the strength of the dressing room, they help each other at important moments, they play with the heart, the soul, they play 11. There was a good blend. And all these are not things you achieve overnight.
Here are some points you should look at on how to be a good soccer coach;
1. Be Professional
Professionalism is the embodiment of what a coach should be. The competence of a coach must be seen by all and the coach must be able to transmit professionalism that he embodies to the players and the other staff he is working with. Part of professionalism is punctuality, the coach must always arrive early at training and in games, even before the players, this way you'll get to set up the training sessions without wasting time.
Part of being professional as a coach is an act of taking further steps to improve your education, take time to evaluate yourself and your work ethics and be sure it's what your team needs. Always make your players see the need to improve continuously, a coach cannot afford to leave a training ground satisfied, no matter how hard the lads have worked. Keep encouraging the lads, keep pushing them, they need that push to be the best version of themselves. Adequate preparation and Continuous education is what makes a great coach.
2. Be a Good Teacher
One important job of the coach is to teach the players how to be more effective.
The coach must be able to access each player's strengths and weaknesses, and he must take it upon himself as a duty to explain basics like passing, dribbling, shooting, and tackling to the players.
The coach must ensure that his team keeps learning and improving their skills daily. As a coach, always remember to give clear and correct instructions during the training sessions. You can't coach the soccer players who don't have any knowledge about the do's and don'ts in soccer. In teaching soccer skills, remember "a picture is worth a thousand words," so demonstrating the drills can be so much better than oral instructions.
3. Be Friendly but also know when to be stern and demanding
The first thing that every coach must learn to establish is a great relationship with his players. Being friendly with the players helps you a lot in understanding their personality and how to get the best out of every one of them. This way, you could analyze their varied emotional and mental characteristics and develop strategies that could motivate them more accordingly. But remember you can get personal but stay professional. Friendliness is a means to an end, not an end in itself. When you are friends with someone, you won't like to disappoint them, and that's how you should make the players see it so they can always give their best always even though you're their friend. Don't go to the level where you become so friendly that you forget to be a demanding coach. Your friendliness should be a means to get top quality performances from your players. Don't fake the friendliness so that you can get what you want, be sincere, and enjoy being with your players.
4. Always listen to your players
Most coaches ever forget that they are humans also, and they often go to the level where they put every responsibility upon themselves. That will not only be draining, but it will shut your players out from you, and even if everyone knows you are making a mistake, they won't say a word to you. Being the coach doesn't mean you must always do the talking, listen more, and you'll find more solutions. For the team's development, ask your player's view after every game. As the soccer coach, you must be a good listener because every person has his own brilliant ideas to share. Always encourage your players to speak out and take what they say into consideration. Make notes if necessary, and include some recommendations in your soccer session plan.
5. Good Communicator
As a soccer coach, communication is very important. You must recognize the players' performances and achievements; you must always be there to encourage them to do better and tell them to put more efforts when they aren't doing so well. Commend them after every game. You must also be careful of words to use because a coach, your words are powerful, and it can have a massive impact on the players and the team in general. Communication also includes your body language. Don't be negative with your body language during training and matches. Even when things aren't going so well, the players often look to the body language of the coach, always be positive.
6. Development
A coach must always pay close attention to the player's development. Each soccer player's development is essential. As their coach and role model, you must teach them not only soccer basic skills, but also social skills like discipline, patience, determination, and teamwork. Always put as one of your goals the development of the team players.
7. Team Motivator
The coach must always be the motivator, and he must transmit positive energy always. As a coach, you must develop activities in the training session that will help motivate each player to do better every game. Don't forget to remind them their goals and missions on why they wanted to play soccer and create a winning team. Words of encouragement and ways for development are very useful. Understand every player and motivate them to do better even when they are doing well.
8. Ensure to be Adequately Prepared
The soccer coaching job is very demanding, to enjoy the process and to avoid getting exhausted quickly, you must ensure adequate preparation. Don't forget the perfect 5 P's of preparation. Perfect Planning Prevents Poor Performance
9. Be the perfect example for your players
Being an ideal example to your players works like magic. Every team needs a soccer coach that is a good role model. Players need to look up to someone they think is worth emulating. Examine yourself and ensure you are that person. Live by the standards you require from your players.
10. lastly, provide a perfect environment for everyone in the team
The coach must always ensure to understand the atmosphere around the players at all times. Sometimes all that is needed for a great performance is a good atmosphere. Bonding is key to success, organize picnics to ensure proper bonding between everyone in the team. Don't show favoritism to some while you sidetrack others. Let everyone in the team feel like a member even if they don't make the first eleven selection.
To Lean more about becoming a great soccer coach check out top coaches' online training by clicking the link below.
Nevertheless, you will need to showcase your strategic ability through tactical awareness. To learn more about this side of soccer coaching, Coach Kartashov's course: Become a Professional Soccer Coach is a wonderful course on the tactical side.
Live Streams and Breaking Sports News!