Patrick is a 3.820 GPA, three-sport student athlete. He has excelled as a freshman, sophomore, and junior varsity track and field starter, as well as a freshman and sophomore wrestling starter and junior varsity football starter. Patrick's events in track and field consist of 110m High Hurdles, 300m Low Hurdles, Long Jump, and occasionally the 4x400m relay. Due to COVID-19, Patrick's sophomore season was cut short, so sadly he was unable to race and does not have any times recorded for that season. Coaches and recruiters. Click here to contact this student-athlete

Presented on US Sports Net by Game Planner Pro!
Enter Code USSports to save 10% off the annual subscription. For Football Coaches, By Football Coaches Learn More...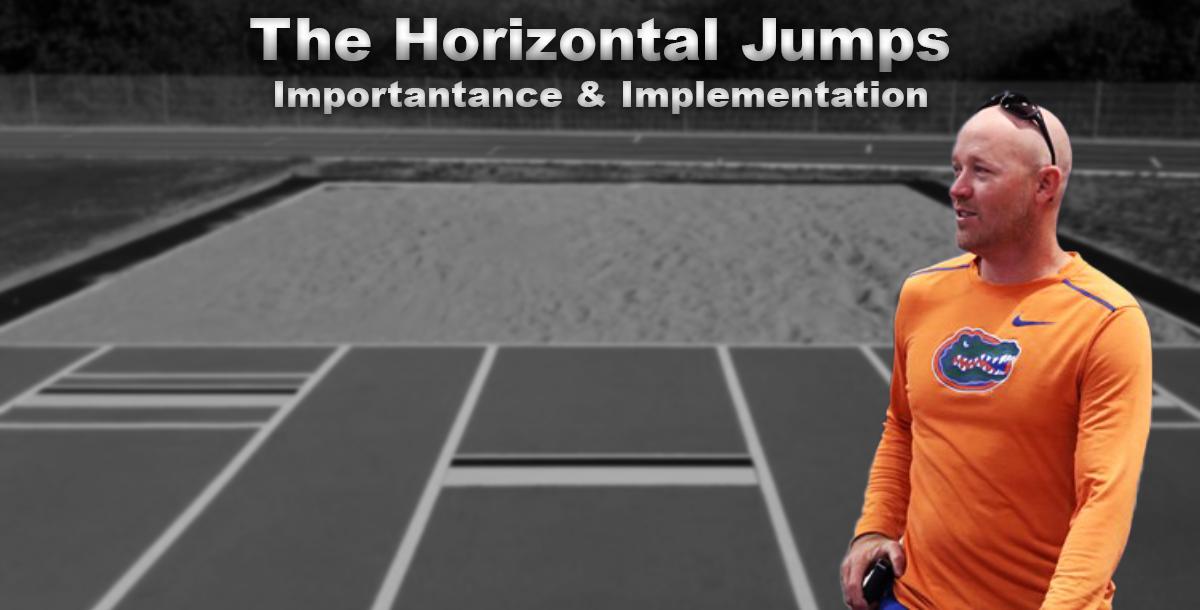 Description
In this course, Coach Nic Peterson delivers different drills, techniques, and breakdowns to improve speed, long jump, and triple jump. Learn more......
The Coach
Petersen by the Numbers
18 Individual Men's and Women's National Championships (14 by Gators)

19 Individual Men's and Women's SEC Championships

85 Men's and Women's USTFCCCA All-America Honors (65 by Gators)

7 University of Florida School Records Broken

4 IAAF World Championships Qualifiers

3 USATF Outdoor Championships Gold Medals

3 USTFCCCA Regional Assistant Coach of the Year Awards

2016 IAAF World Indoor Championships Gold Medalist (Marquis Dendy)

2015 The Bowerman Winner (Marquis Dendy)

2008 Olympian (Dusty Jonas, Nebraska)

Nic Petersen, who finished his seventh season as a men's and women's assistant coach for the University of Florida track and field in 2019, has made his own imprint on one of the nation's historically elite jumps programs.

Petersen was also named to USA Track and Field's coaching staff for the 2019 IAAF World Championships, where he will serve as the men's assistant coach for jumps and combined events.
The Gators have continued their extraordinary run of success in the jumps under Petersen, as they rank second nationally with 14 men's and women's NCAA titles since his arrival in 2013, with two from Yanis David in 2019, three from KeAndre Bates in 2017, and seven from Marquis Dendy (2012-15).
Here's where the Gators rank among all Division I programs in terms of individual jumps national titles since Petersen's tenure began:
14 men's and women's NCAA Indoor and Outdoor Championships – 2nd (three off lead)

11 men's NCAA Indoor and Outdoor Championships – five more than any other program

7 men's NCAA Outdoor Championships – four more than any other program

4 men's NCAA Indoor Championships – tied 2nd

2 women's NCAA Indoor Championships – tied 5th
He also oversaw Bates and then-freshman Grant Holloway as they became the second pair of teammates in Division I history to post a 1-2 finish in the men's long jump at the 2017 NCAA Outdoor Championships.
Petersen-coached student-athletes have combined for nine marks or performances on the indoor and outdoor collegiate all-time top 10 lists, including Whitney Gipson's tying of the indoor long jump record while at TCU. Learn more......