Presented on US Sports Net by Game Planner Pro!
Enter Code USSports to save 10% off the annual subscription. For Football Coaches, By Football Coaches Learn More...
Stopping RPO`s Throws in Multiple Coverages: Nick Davis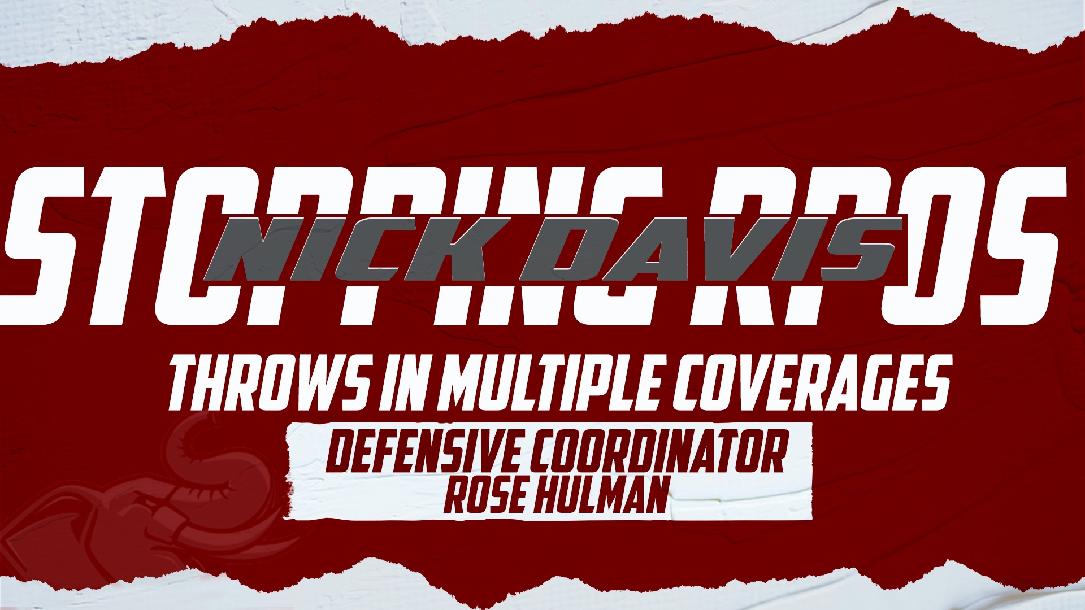 Description
This Course offers an overview of various coverages and schemes to combat throws off of RPOs:
Cover 1

Cover 2

Cover 3

Quarters Coverage

Man-Match Defense

5 & 6 Man Fronts
The Coach
Nick Davis begins his ninth season on the Rose-Hulman staff, with this being his sixth year as defensive coordinator in 2020. He was promoted to assistant head coach and recruiting coordinator for the 2018 season. Coach Davis also works as the team's the team's strength and conditioning coach and holds a USA Weighting certiciation. Before he became the defensive coordinator for Rose-Hulman, Coach Davis served as the special teams coordinator, video coordinator and running backs coach. His previous stints were at Ottawa University where he coached defensive backs in 2010 and linebackers in 2011. Coach Davis also served as a strength and conditioning football intern at the University of Michigan and Western Illinois University in 2010. Book this course.....