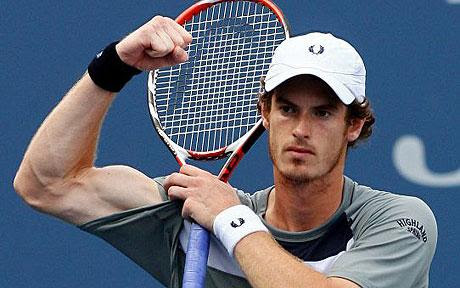 It's no shame to admit that you would enjoy the game much more if you were in better condition. No worries! Get to work with our customized training program that will have your primed and ready for the court!
Tennis
The Tennis Programs are designed for the person who loves tennis! Whether the goal is simply to get in better shape and reduce injury risk, or to compete at a high level on the court, these programs will get results. All Tennis Programs take into account the specific movements and physical demands required in the game of tennis.
In the constant quest to provide quality workouts there are always variations within each one of the major program goals. These variations are dependent upon how much equipment is available, and how aggressivly training will be.
The "Gym Oriented Tennis Program" requires the use of a fully equipped gym but will help to achieve fitness goals more quickly and in many instances will give the the best performance increases in the game!
The "Dumbbell Oriented Tennis Program" can be done just about anywhere! It is an excellent program for those who want quality physical development and wish to train in the privacy of the home. Training with dumbbells requires more balance and control to perform the required exercises. It also enhances functional strength development for injury prevention.
The "Competitive Tennis Program" was designed with the serious athlete in mind! This workout includes full body Olympic training along with more advanced plyometric exercises for explosive power. This program requires the use of a fully equipped facility.
Select a Program
Click on an Exercise Name to view a description of that exercise

If it's time to get serious about your fitness, you need a structured program. I'll tailor a program specific to your goals and abilities, that will contain:






| | |
| --- | --- |
| | Fully customized workouts, listing: exercises, sets, reps and weights. |
| | Exercise videos and descriptions demonstrating proper technique for every exercise. |
| | A built in feedback system and email contact with me anytime. |

Using the world's most powerful online training tool I can design and deliver a 12-week fitness program fully customized to your personal fitness goals, abilities, and schedule.


For more information about my background, fee structure and how to get started, go to:



US Sports Strength and Conditioning



Just fill out the brief contact form if you would like to get started.