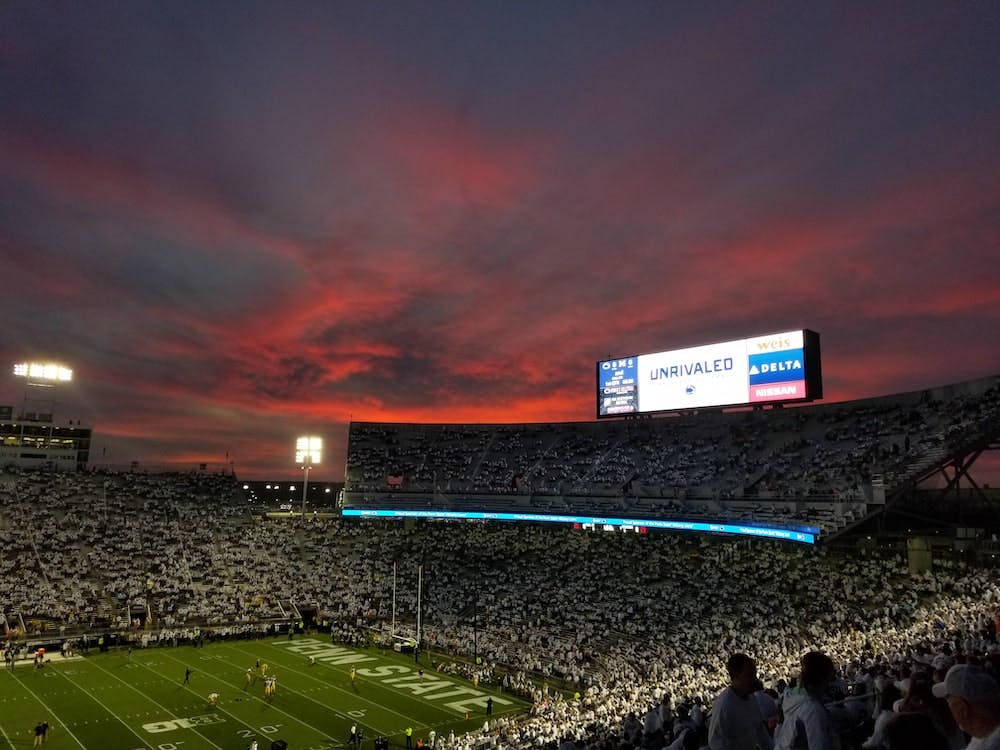 By Alec Burris
The 2022 College Football season is ready to kick off, and there is a ton of talent to watch out for this season.
Let's take a look at the top 10 players this college football season to keep an eye out to have a breakout year for their teams and build on last season's success.
Offense
Xavier Worthy - University of Texas Wide Receiver
Xavier Worthy is slated as the Longhorns number one receiver going into the season. He finished last season with 62 receptions/981 yards/ 12 touchdowns. With new quarterback Quinn Ewers set to take the reins at quarterback, expect Worthy to take another step forward and become the leader of this high powered offense. In the clip below, we see Xavier work on the main attribute that makes him one of the most exciting players in the country…speed cuts!
Arik Gilbert- University of Georgia Tight End
Arik Gilbert is what many coaches call a unicorn in college football. The 6'5, 255 lb junior is built like a tight end with the athleticism of a number one wide receiver. In this high powered Bulldog offense, Gilbert is projected as a future first round pick in the NFL draft. Expect big numbers from him this season as he will see more snaps and the ball thrown his way as Georgia makes another run at a national championship. Watch the video below to see his flat breaks to get into open space to catch the ball and start creating yards after the catch.
Deuce Vaughn- Kansas State Running Back
Last season, Deuce Vaughn asserted himself as one of the best running backs in all of college football. He finished the season with 1400 yards and 18 touchdowns and proved to be a threat for the Wildcats in all facets of their offense. Vaughn is the clear number one option for Kansas State and is projected to have another monumental season in the Big 12. Click on the image below to see his drill work on creating cuts, bursts, and explosiveness out of the backfield.
Zion Nelson- Miami Offensive Tackle
Zion Nelson is on track to be one of the top left tackles in the country during the Miami Hurricanes 2022 season. His size, speed, and technique make him an intriguing NFL prospect. He started all 12 games last season for Miami at left tackle, and as the team continues to improve on offense, Zion's draft stock will continue to rise. Check him out below working on his explosion in outside zone runs.
Malik McClain- Florida State Receiver
Malik McClain is coming off a solid freshman season with the Seminoles finishing with 16 receptions, 190 yards, and 2 touchdowns. He is expected to take a huge leap forward in his sophomore year with more targets for the team to utilize his All-American level speed. Here is an example of this speed as he works on a drill to create separation from defensive backs and also tie in his route running to break away from the secondary.
Defense
Nolan Smith- University of Georgia Linebacker
Nolan Smith is coming into this season as the Bulldogs number one linebacker and a projected NFL first round draft choice. His pass rush, explosiveness, and mental ability all make him one of the most exciting outside linebackers to watch in the country. Last season he finished with 31 tackles, 3.5 sacks, a forced fumble, and an interception in Georgia's national championship run. He is expected to take another step forward this year, as we can see from his training on different techniques to dominate the line of scrimmage and cause havoc to offenses all over the country.
Brandon Joseph- Notre Dame Safety
Brandon Joseph has an All-American season under his belt from his time at Northwestern. He steps into the Fighting Irish secondary as one of their top players on defense after finishing last season with 54 tackles and 3 interceptions against a tough Big 10 schedule. Expect Joseph to bring a much needed spark to Notre Dame with his ball skills and hard hitting ability. We can see his work ethic below as he works on hip drills and different coverage techniques.
Keondre Coburn-University of Texas Defensive Tackle
Keondre Coburn returns to the Longhorns defense as one of their top run stoppers on the defensive line. His athleticism at the position paired with his size makes him one of the more skilled tackles in the country. Look for him in the trenches to be an anchor for the Longhorns defense and to be doing most of the dirty work at the line of scrimmage. Here is an example of what he brings to the table using technique to take on double teams and force the running backs to run into pressure at the line.
Khari Coleman- Ole Miss Linebacker
Khari Coleman transferred this offseason from TCU to Ole Miss. After a solid season with the Horned Frogs in 2021, Coleman gets a fresh start with Ole Miss to give himself a chance to breakthrough in the SEC. He finished last year with 20 tackles and 1.5 sacks in the Big 12, and now will have a real shot at taking the next step forward to becoming one of the top linebackers in the country. Check him out below working on his technique in the pass rush to create chances for big plays in the backfield.
D'Jordan Strong- Coastal Carolina Defensive Back
D'Jordan Strong is a former All American and currently on the PFF preseason All Sun Belt Team. As the leader of the Coastal Carolina defense, Strong is looking to break out this year similar to the way he did in 2020. In the past two seasons, he has 55 tackles and 5 interceptions, and is looking to add to those stats for the constantly dangerous Coastal squad. Be on the lookout this season for his elite coverage skills, with examples shown below in the video clip.
These 10 players are poised to become the top guys for their squads going into this 2022 season. One attribute they all share is the work ethic it takes to build off of their success from last season and continue to get better to help their teams make a run at a conference and national championship.
---
Live Streams and Breaking Sports News!