Hunter Cook Junior Year Pole Vault Recruiting Video Class of 2021 Progression Track and Field Ripon, WI High School
Attention Coaches and Recruiters. Please use the contact information provided on this video to contact this student-athlete, coaches, parents or guardians. US Sports Network has little to no direct contact with the student-athletes profiled.

Presented on US Sports Net by Game Planner Pro!
Enter Code USSports to save 10% off the annual subscription. For Football Coaches, By Football Coaches Learn More...
Accomplishments Include: Personal Record 13'11.25'" (4.25m) 2020 Wisconsin USATF Indoor Championship
- 1st Men 17-18 Yr. 13'11.25" 2019 Broke 41 yr. Ripon High School PVault Record
- Tom Callen Invite 13'9" 2019 Wisconsin East Central Conf. Pole Vault Champ
- 1st Team All Conf. 2019 WIAA D2 Track and Field Championships
- 4th Place Member of Polebender's Vault Club
USATF Member Pole Vault Camps and Clinics Attended:
UW-Madison Pole Vault Camp
UW-Whitewater Pole Vault Camp
UW-Oshkosh Pole Vault Camp
UW-Stout Pole Vault Camp
UW-La Crosse Pole Vault Camp St. Norbert College
- De Pere, WI Pole Vault Camp
Ripon College Pole Vault Camp
Outside Meets Vaulted in:
2020 National Pole Vault Summit
2020 UW-Milwaukee Developmental Meets
2019 La Crosse, WI River Vault July 5
Send as a gift!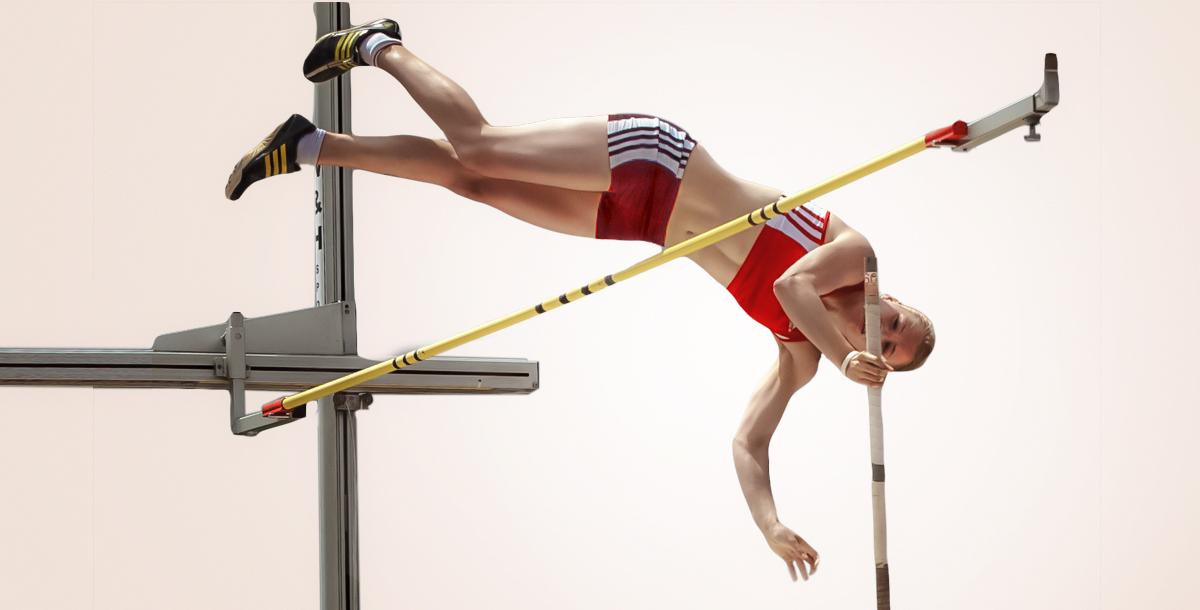 Description
How to Teach Beginning Pole Vault is an instructional resource for track & field coaches who are working with novice pole vaulters. In that regard, this coaching course reviews three basic areas of responsibility that coaches should address, as well as points out the key concerns in each area: the first day of practice (safety, holding the pole, progressions 1-2-3s, grass vaulting, and the"talk"); coaching the first year (pole carry, run approach, pole drop, pole plant, takeoff, hangtime, swinging up, and flyaway); and the coach's perspective (individualizing, levels, looking inward, the vaulter's bag, meet management, and rules to consider). Among the topics covered:
Safety

Coaching the first year

Pole plant

Takeoff

Hangtime

Swing up

Pull turn

Flyaway

A coach's perspective
Book this course.......
The Coach
Head Coach at Woodland HS in Woodland California.
Book this course......