Unsigned upcoming senior Porter Rasmussen
Coaches and Recruiters, please see the video for contact information on this student-athlete.
US Sports Network has little to no direct contact with the student-athletes profiled.

Presented on US Sports Net by Game Planner Pro!
Enter Code USSports to save 10% off the annual subscription. For Football Coaches, By Football Coaches Learn More...
Send as a gift!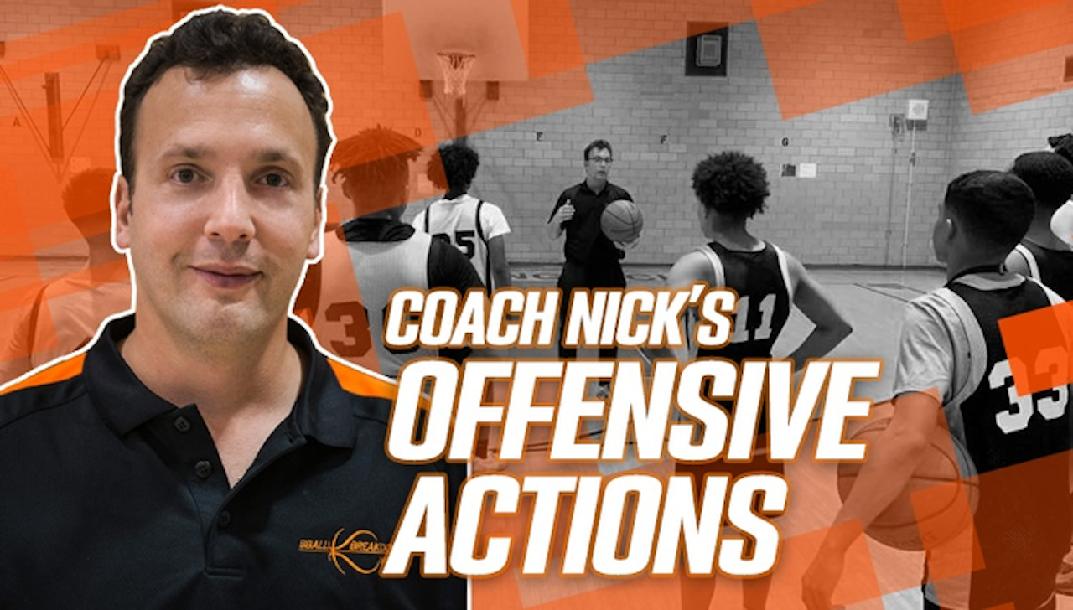 Description
Hey sports fans! Coach Nick here and welcome to BBALLBREAKDOWN!
Do you feel you're not getting the most out of your team on offense? Does it seem like it's too much of a struggle to score? Have you found too few resources that discuss specific offensive actions in detail? Coach Nick has spent the last decade pouring over basketball footage at every level, studying with incredible detail what offensive actions work and why, and for the first time ever, he's sharing the secrets. With his Four Must-Have Offensive Actions video, you'll be able to implement these very specific methods of attack for your team and see immediate results. While there are lots of ways for an offense to be successful generating shots, Coach Nick has realized there are some distinct patterns that emerge, breaking them down in easily digestible chapters so you can empower your players to put more pressure on the defense and generate great shots. Book this course......
You in?
The Coach
Nick Hauselman | BBALLBREAKDOWN
Coach Nick Hauselman is the man behind one of the most popular YouTube channels dedicated to NBA Analysis. When he's not busy breaking down the X's and O's of an NBA game, using voice over, freeze frames, and the telestrator, he's on the court filming demonstrations of the latest cutting edge techniques to make the most out of your ability. He started from the humble beginnings as a student manager at the University of Wisconsin under head coach Stu Jackson and assistants Stan Van Gundy and Sean Miller. Coach Nick then ran a large high school program in Los Angeles and is now leading the charge to help coaches take the next step into the modern era of basketball coaching.
Book this course......