Isabella Tomasura Softball Skills Video.
SS/2B/OF/Util.
Bats right/left, Throws right.
Travel ball team: Diamond Girlz- Hampson
18U School: Holy Trinity Episcopal Academy
player email: itomasura@gmail.com

Presented on US Sports Net by Game Planner Pro!
Enter Code USSports to save 10% off the annual subscription. For Football Coaches, By Football Coaches Learn More...
Send as a gift!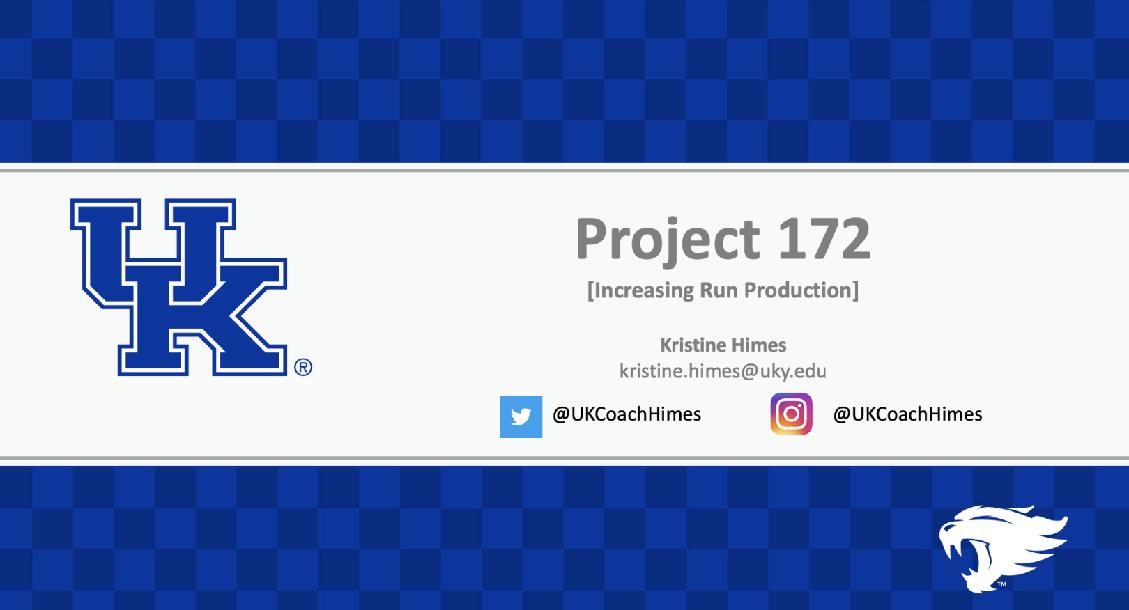 Description
Hear from the University of Kentucky staff on how they took a weakness from a year ago and turned it into a focal point for improvement with their team. From run production to the mentality surrounding improvement, this message from coaches Kristine Himes and Rachel Lawson is one you can implement with your own program. Book this course........
The Coach
Entering her 12th season at Kentucky, Kristine Himes handles many day-to-day dealings with the program and is responsible for the development of the Wildcats' infield. She has made a significant impact on Wildcat batters as well. On the field, UK charted an improved team batting average in six of coach Himes' first seven seasons in Lexington. Additionally, the defense has vastly improved, culminating in a program-record .977 field percentage in 2018.
Entering her 12th season as Kentucky's head coach in 2019, Rachel Lawson is the winningest head coach in program history. She has guided the Wildcats to their first-ever Women's College World Series appearance, six Super Regionals in the last eight seasons, and a program-best 50 wins in 2014. In five of the last six seasons, coach Lawson has seen UK earn a national seed, while her Wildcats have reached the postseason the last 10 seasons. Book this course.......