Our Mission
Black Bear Sports Group, Inc
. was founded to purchase under managed and under performing ice rinks to bring professional management and badly needed capital to 20-30 year old rinks to save the facilities and provide a safe and fun environment for the local community.
[Video below]
Our Philosophy
Focus on arenas in metropolitan areas with compelling demographics

Invest capital to insure we have the highest quality facilities

Hire best in class operators to manage our arenas

Partner with local hockey and skating clubs for mutual long-term success

Make sure that "Moms and Dads" are not mismanaging their respective hockey clubs

Ready and able to invest and hold for a very long time horizon

Operate primarily in the Midwest, Northeast and Mid-Atlantic regions where there is an NHL presence
Presented by CoachTube Ice Hockey!

About this Course
Learn how to play hockey with these quick and easy drills from a DIII level hockey coach.
Coach Credentials
Hockey Experience, 30 + years College Coaching:

Ithaca College
Elmira College
Cortland State University
Lebanon Valley College
Awards:
Athlete of the Year - St. Lawrence University
3 time Conference Coach of the Year
St. Lawrence University Hall of Fame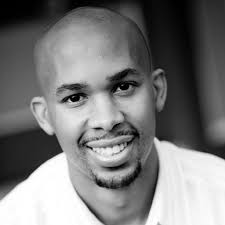 "I service an international audience of coaches and basketball players who want to take their game to the next level. One of the more common questions I get is concerning what drills to practice. CoachTube has allowed me to turn hours of basketball instructional content into one organized course. We now have an on demand course that coaches and players can use to enhance their basketball skill set."
Koran Godwin