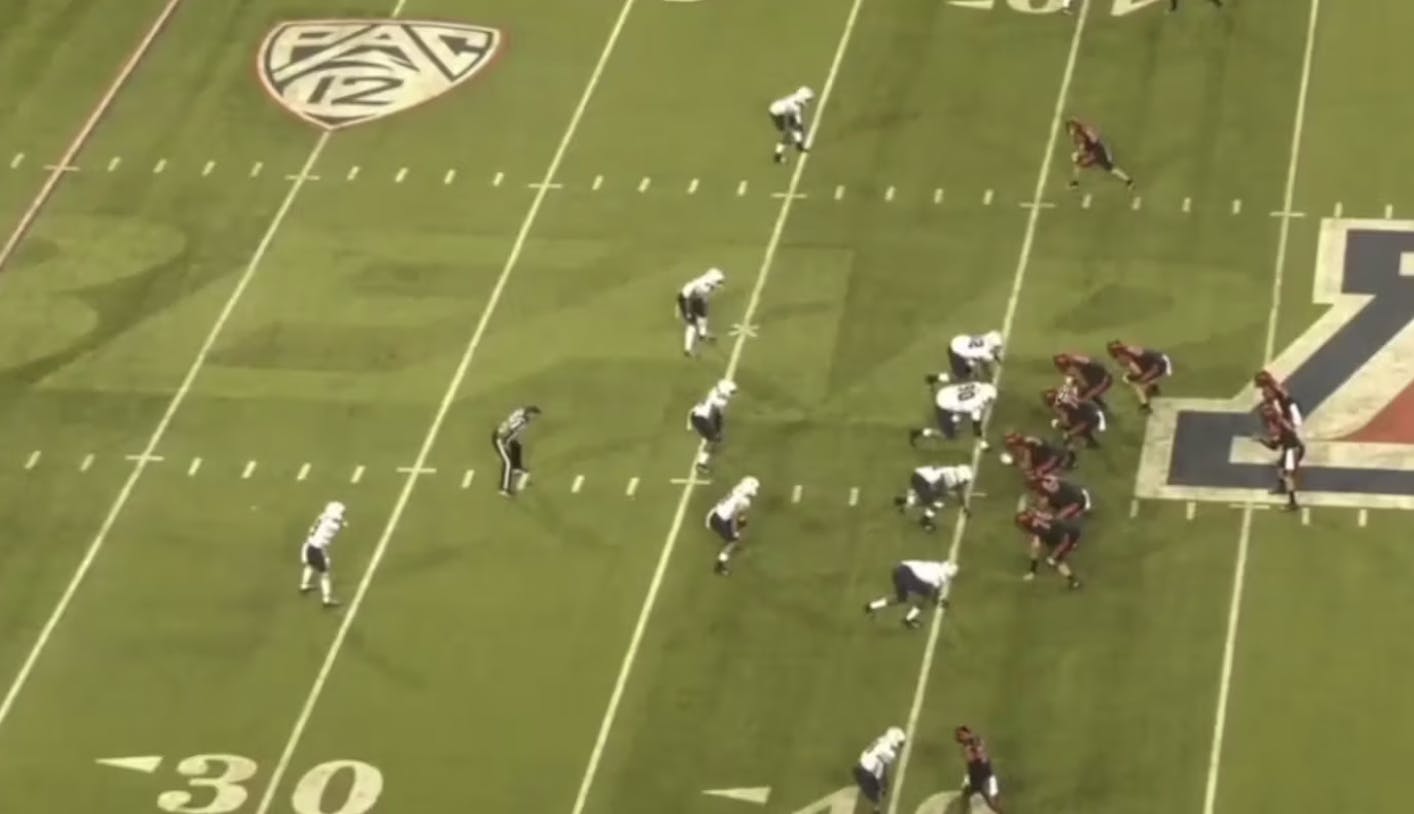 ---
For teams that are RPO-heavy in their attack, the defense will start to take away conflict by bringing a safety down into the box either pre-snap by alignment or by rotation in buzzing a safety down into the box.
With this move, they effectively equate numbers in the run, and the underneath passing windows are typically left open by a 2nd level player whose run-fits are now taken away.
This creates the necessity of having vertical answers. An offense can drop back and use seam reads or choice routes, but the objective of any RPO is to run the ball while having a protection answer.
Of course, the RPO can remain the call by simply shifting to a 3rd Level RPO. Most of these are designed with some sort of underneath throws still available with quick routes or key screens. When the offense is successful with these, then the defense needs to decide if it really wants to bring that extra defender down.
Today, we will take a look at three 3rd Level RPO with the Glance, Bender, and Slot Fade and how each attacks a void in the defense.
Glance
If the backside safety comes down, then Glance is a favorite for many programs. These typically are run as a 5-step break.
Glance can be run to the field as well. At Alabama, they call it "pop." The idea is to attack space as Alabama WR Coach Holmon Wiggins points out in this video:
Glance is fine to the field as well, but you have to be wary of the backside safety. Noel Mazzone has his receivers flatten it out to what he calls a grass glance. The purpose is to not bring the Glance into the safety. He explains it in this video:
Bender
Another option is to use a Bender route allowing the receiver to bend into the void rather than giving a distinct break. This type of route comes into play versus different rotations but it allows the offense to attack a void in the middle of the defense with an easy throw. Former Averett OC Kirkland Brown explains it off of a gap scheme in this video:
Slot Fade
Glance and Bender bring the receivers into the middle of the field, so safeties are always a danger, but the slot fade attacks a different void of the defense and can be protected with back shoulder throws as well.
Former SDSU OC Jeff Hecklinski explains the Slot Fade RPO here:
Defenses are getting better and better in how they defend RPO. Having a mechanism to attack their aggressiveness can provide answers and explosive plays.
Planning for some 3rd Level RPO answers can be an effective way to get the chalk back for the offense.
Live Streams and Breaking Sports News!