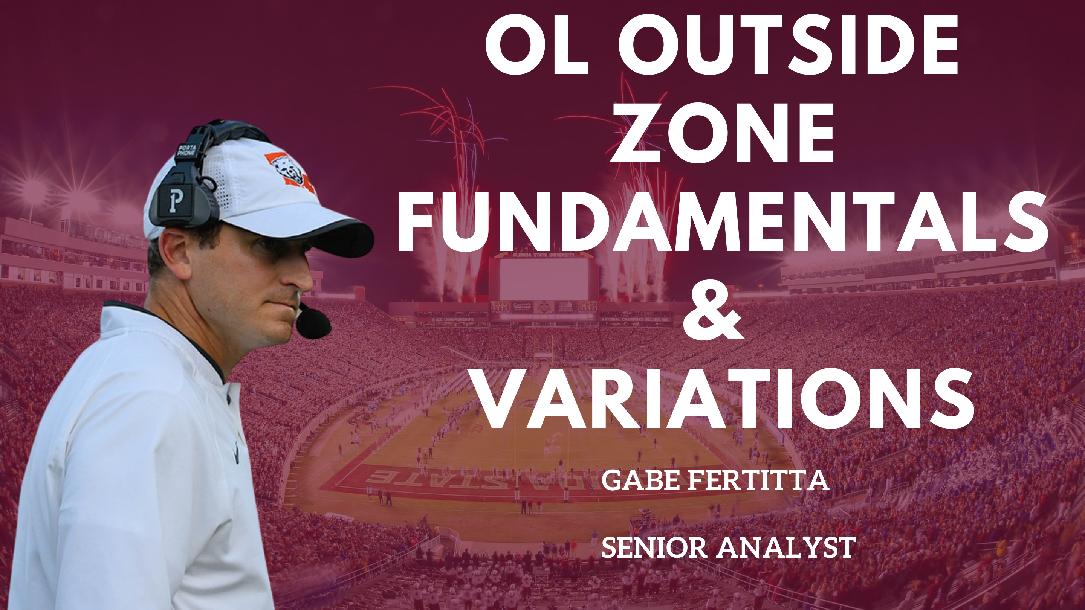 Description
In this course, Offensive Senior Analyst Gabe Fertitta talks about the offensive line outside zone fundamentals and variations. He demonstrates variations by showing the game film and drill work.
Simply click 'Book This Course', place your order, and you'll immediately be logged into the training with full access. Take away Gabe Fertitta's insight on offensive line zone fundamentals and variations today! Be sure to enter ambassador code: 11586773 for all available discounts
The Coach
Gabe Fertitta - Florida State University - Senior Analyst (Offense)
Gabe Fertitta joined the FSU staff in February of 2022 and serves as a senior offensive analyst.
Fertitta spent the 2021 season at Louisville as a quality control assistant following an incredibly successful run as head coach at Catholic High School in Baton Rouge, Louisiana. Fertitta was 43-8 in four seasons leading Catholic, taking the Bears to the state championship game all four years and winning state titles in 2017 and 2020. He was twice named District 5-5A Coach of the Year. He also was head coach at St. Stanislaus on the Gulf Coast of Mississippi for three seasons, including a 12-1 record with a trip to the third round of the state playoffs in 2013, and has a 59-25 overall record as a high school coach.
He gained collegiate coaching experience as offensive coordinator at Itawamba Community College in 2010, with current FSU offensive coordinator Alex Atkins coaching the offensive line, and as a graduate assistant at Mississippi College in 2005. Book this course and enter ambassador code 11586773 for all available discounts
Live Streams and Breaking Sports News!