Max Kellerman says he doesn't feel bad for Daniel Jones and the criticism he's received after being chosen sixth overall in the 2019 NFL draft. Instead, New York Giants general manager Dave Gettleman deserves all the heat for selecting him so early in the first round.
And now let's help YOU become a better Football player, coach and even fan with CoachTube Football!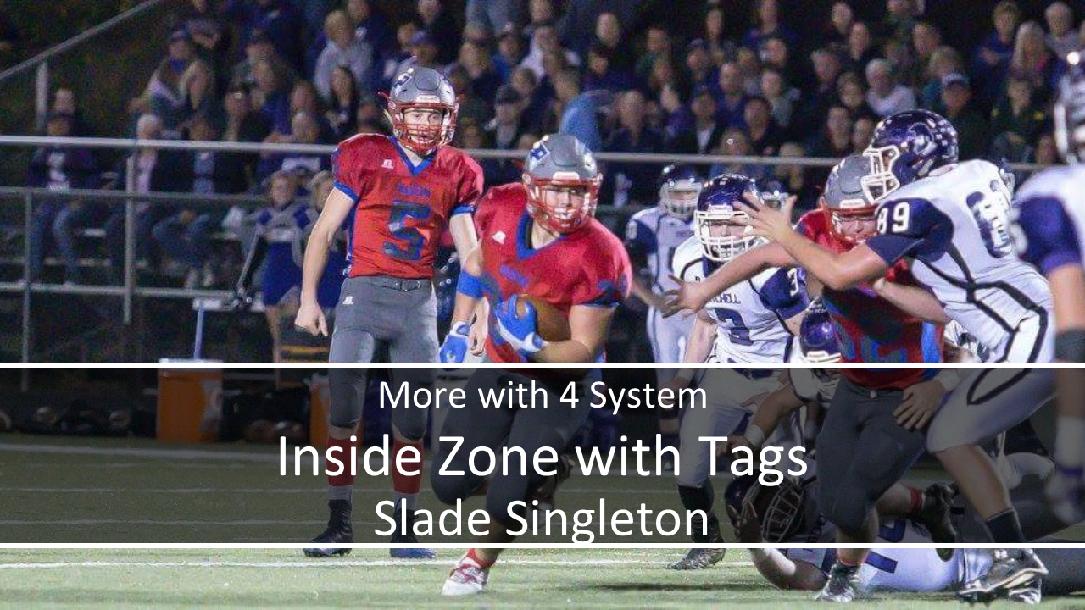 Description
In this course Coach Singleton builds on his popular More with 4 eClinic by discussing how he installs and utilizes the Inside Zone within the More with 4 System. Included are Offensive Line Drills he uses to teach Zone Blocking.
Lessons
1

Introduction

02:28
2

Inside Zone

12:55
3

Inside Zone Crack

09:10
4

Inside Zone Seal

06:50
5

Slice RPO

16:39
Slade Singleton has spent the last 10 seasons developing his "More with 4 System" with simplicity at its core. Using this system, he has minimized the learning curve for his players while helping turn around multiple struggling High School programs. Coach Singleton's teams pracitce these simple concepts until they are good at them and then they add window dressing to make them appear diffrently to the Defense. In addition to its simplicity, one of the strenths of the this system is that you do not need exceptional athletes to execute it.