Start Here: The Most Important Supplements For Every Body
How And Why To Take Vitamin D3

Why: Most multis just don't include enough of this critical nutrient, which is now commonly referred to by experts as a versatile steroid hormone instead of a vitamin.[1] And as explained in Bodybuilding.com's article "Your Expert Guide to Vitamin D," the recommended daily allowance of this vitamin is pretty low—especially considering that much of the population of the United States is estimated to be deficient in this nutrient, which plays a big role in health and vitality across the body.
Using between 4,000 IUs to about 8,500 IUs per day has been shown to provide a significant and beneficial effect on measures of exercise performance.[2] Most multis contain 600-1000 IUs, if that.
What: Cholecalciferol is the D3 form of this vitamin. The ergocalciferol, or D2 form, albeit much cheaper, has regularly been shown to be significantly less effective than the D3 form at raising circulating levels of the active form of vitamin D (25-hydroxyvitamin D) in the blood.
How: Take 2,000-4,000 IUs with breakfast and again with another meal later in the day. It's a fat-soluble vitamin, so taking it on its own isn't likely to be as effective. And even if you take a vitamin D supplement, still get out in the sunshine.

How And Why To Take Protein Powder

Why: Protein is the only major nutrient that stimulates muscle protein synthesis, the process by which your body repairs and grows muscle. But it also improves insulin sensitivity and blood glucose control, supports healthy blood pressure and inflammatory response, reduces age- or inactivity-induced losses in muscle and strength, and is critical for a robust immune system. Plus, protein increases calorie burning (thermogenesis) and reduces hunger more than either carbohydrates or fat.
And no, it's not just for when you're looking to gain weight. When combined with a calorie-restricted diet, supplementing with protein also increases the loss of body fat and weight, and reduces the loss of lean body mass.
In today's market there are plenty of options for where you can get your protein: dairy, egg, chicken or other animal sources, vegetable (soy, rice, pumpkin, hemp, etc.), fish, algae like spirulina—the list goes on and on. However, I'm of the opinion that the conversation begins with whey.
Why? Because for the human body, whey is literally the protein of life. Whey makes up almost 92 percent of the total protein present within human breast milk at early lactation, and is still about 55-60 percent of the total protein in breast milk when children have been fed for more than two years. Even if the mother is strictly vegan, she still produces whey protein to provide for the robust needs and health of her offspring.
All other proteins are fine as a matter of variety and a source of amino acids, but whey is the most popular for a good reason.
What: If your goal is to get bigger and stronger, any whey protein concentrate (WPC) will do just fine. If you're following a carb- or fat-restricted diet, or if you have a genuine lactose allergy, then reach for a whey protein isolate (WPI).
A hydrolyzed ("pre-digested") WPC or WPI, though more expensive, can also be used if you typically get an upset stomach by consuming dairy proteins, or if you want more insulin response. Plus, some evidence suggests that extensively hydrolyzed forms of whey may promote greater fat burning than other forms of whey.[3] Data is equivocal if moderately hydrolyzed whey can provide the same benefit, and no quality data supports any advantage of using minimally hydrolyzed whey.
How: The majority of the studies support consuming at least 20 grams of whey per serving, at least once, but possibly multiple times per day. To help reduce appetite and lower blood glucose response to a meal, drink a whey shake at least 30 minutes prior to eating a meal. Around exercise, there's really no wrong or conclusively right time to consume whey: pre-, intra-, or post-workout. Each has its potential benefit, depending upon other factors. The main point is, consuming whey around the time of your workouts can amplify the positive effects of your training.

How And Why To Take Omega-3 Fatty Acids

Why: In addition to being a source of caloric energy, fatty acids (FAs) are something every cell in your body uses as the foundation of its fluid membrane. Since cells are constantly being rebuilt and destroyed, you can hopefully understand why having a diet high in essential FAs (EFAs) is necessary to support optimal health and fitness.
FAs are also critical as metabolic precursors for hormones and they help your immune system operate properly. Notably, when consumed in adequate amounts and ratios to other FAs, certain FAs provide a potent anti-inflammatory response which is necessary to recover rapidly from intense workouts or the stress that occurs because of inadequate sleep, a poor diet, or other environmental and lifestyle stressors.
In one well-designed study, when 4 grams per day of a certain FA was consumed in the absence of any other nutrients, there was no direct effect on stimulating muscle protein synthesis or pathways that lead to increased muscle growth in healthy, but physically inactive men and women. However, when blood levels of insulin and amino acids were increased, the EFA supplement increased the anabolic effects by approximately 50 percent over what occurred in response to just the insulin plus amino acids.[4]
The upshot for you: EFAs don't just offer great benefits on their own, they also make other nutrients work even better.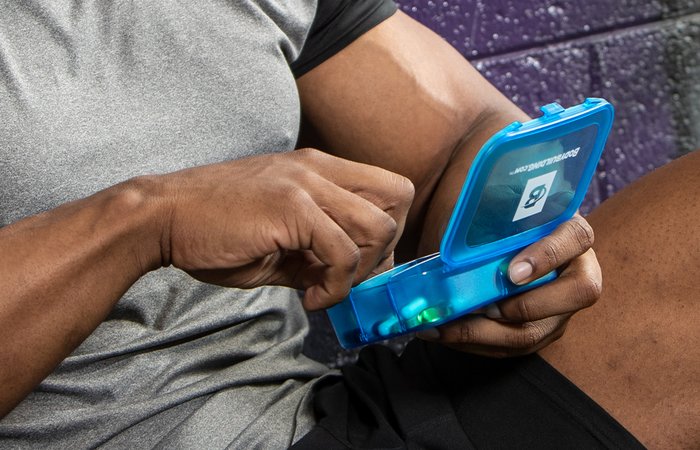 What: Omega-3s are particularly important forms of EFAs, should be supplemented regularly, and occur in higher concentration in fish than plants. Fish-derived omega-3s also yield a higher concentration of two powerhouse EFAs, docosahexaenoic acid (DHA) and eicosapentaenoic acid (EPA).
When buying an omega-3 supplement, reach for those that provide the FAs in natural triglyceride, or free fatty acid form. The other most popular options include ethyl ester, concentrates, or "pharmaceutical grade" forms, all of which are required in higher doses to provide comparable rises in blood levels of what occurs in response to lower doses of the naturally occurring form. Even then, the ethyl esters don't appear as consistently or nearly as effective as when omega-3s are provided as free fatty acids.[5,6]
How: To support a healthy inflammatory response to exercise and other forms of physiological stress, as well as to support mood and mental health, and promote a healthy heart and healthy-looking skin, consume at least 2.8 grams per day of combined EPA and DHA, in about a 1.75:1.00 ratio of EPA to DHA.
Also, the more processed grains, refined vegetable oils, eggs and other poultry, red meat, pork products, cheese and other forms of dairy that you consume, the more your fat intake will tilt toward omega-6s. This increases the need for omega-3s to achieve a healthy ratio of omega-6 to omega-3. An even 1:1 to not more than a 4:1 ratio is optimal; a typical Western diet is in excess of 18:1 omega-6s to omega-3.[7]

How And Why To Take A Multi-Phytochemical Or Greens Supplement

Why: Less than a decade ago, the vast majority of college-level nutrition textbooks considered plant-based foods as little more than sources of calories, major nutrients (e.g., carbs, fat, protein), fiber, and the essential vitamins and minerals. But partly due to the continued growth of integrative and alternative medicine and osteopathic medicine programs, a wide range of new (and ancient) plants have burst into the mainstream.
Hopefully the textbooks ten years from now will have caught up to what nutrition experts in the trenches are realizing more every day: namely, that phytochemicals (secondary metabolites from plant-based sources) have the potential to unlock a world of optimal health and fitness benefits.
What: Given how different phytochemical supplements can be, it's hard to make sweeping conclusions. As a very general rule, most powdered forms of botanicals and their constituent major categories of phytochemicals (e.g., phenolic compounds) are of limited efficacy in doses of less than about three grams per day, and most sub-categories of those major phytochemicals (e.g., total flavonoids) require you take at least 500 milligrams per serving to reap their true benefits. Sure, there are exceptions, like when the alkaloid caffeine is isolated and extensively concentrated from its original source.
In lieu of giving any specific recommendations, I'd advise to take a product, but not stick with it for more than 6-12 weeks. Some of the major and sub-categories of phytochemicals to look for include:
Terpenoids (carotenoids, triterpenoids, and phytosterols)
Phenolic compounds, including:
Aromatic acids

Polyphenols (flavonoids, flavan-3-ols, anthocyanidins, and anthocyanins)

Isoflavonoids

Stilbenoids

Tannins
Alkaloids
Glucosinolates
Nitrogen-containing compounds
Organosulfur compounds
How: There's no one-size-fits-all dosage strategy that works across every category and sub-category of phytochemical. But many phytochemicals have been found to be more effective when consumed with food. For a few examples, omega-3s, vitamin C, and the beneficial active ingredients endemic to spicy foods have been shown to increase the bioavailability of some of the most beneficial, but least absorptive, phytonutrients.

How And Why To Take A Probiotic

Why: Unlike bad bacteria strains like Salmonella, Listeria, and E. coli that can make you sick or worse if they enter your digestive system in high enough numbers, there's a growing list of good bugs that should take up residency within your body if you're to maintain optimal health.
Consuming a wide variety of fresh or lightly cooked organic fruits and vegetables can do wonders for supporting a healthy and diverse population of beneficial bacteria, and that's where your strategy should start. But unfortunately, the environment you live in, how you respond to stress, your lifestyle and diet, eating processed foods, and a wide host of chemicals (including high-intensity sweeteners—both "natural" and artificial) can beat the life out of these gut good-guys.
What: The lactobacilli and bifidobacteria strains of probiotics are the most common that you'll find in almost all supplements. Current recommendations are that you cycle between products that contain a variety of different probiotic strains, because once you get enough good bugs in your system and consume a sound diet with ample variety, the good guys will multiply on their own.
Therefore, like a healthy society, you want to increase the diversity and the total number of good guy bugs as opposed to just supporting a single homogenous sub-population. Also, only choose probiotics from companies that will provide a guarantee of the total number of active "colony-forming units" (CFUs) for each of the probiotic strains listed on the product, all the way up to the product's expiration date. Otherwise, it's very likely that what was originally in the supplement has decreased dramatically since manufacturing.
How: Consume probiotics with meals or snacks high in plant (vegetable and fruit) polyphenols, other phytochemicals, omega-3s, and other "good" fats.

References