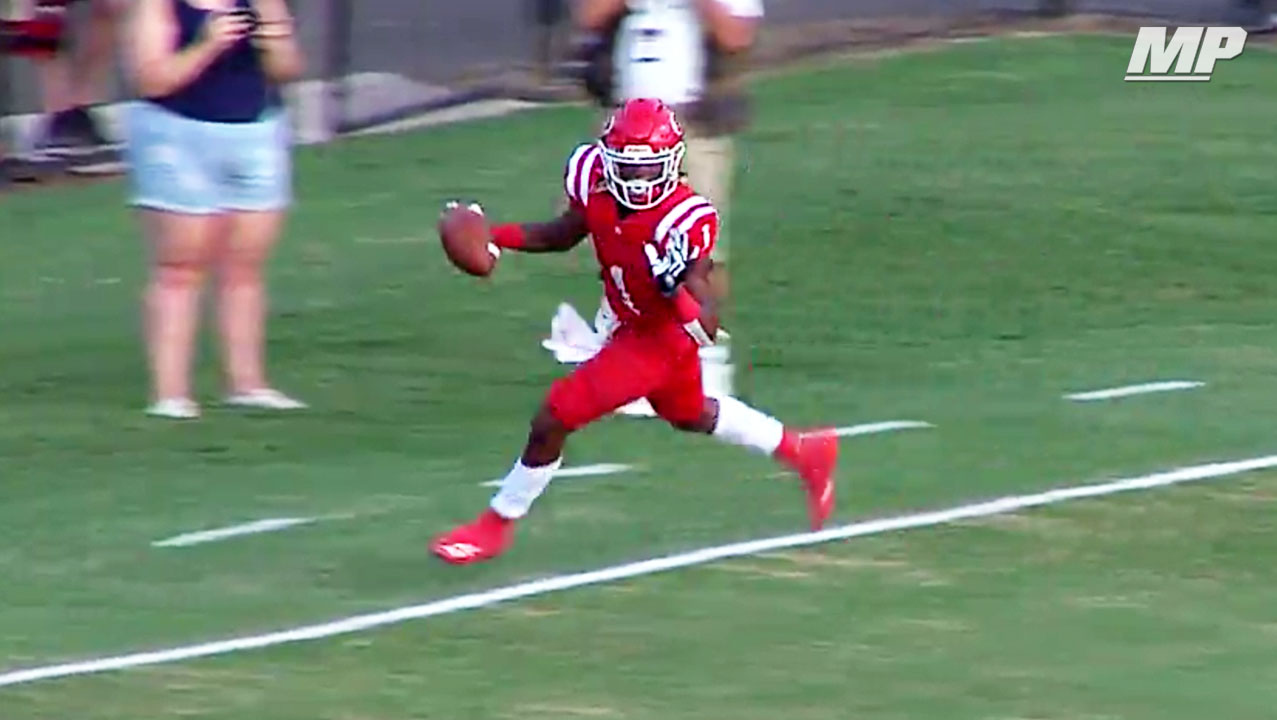 Senior highlights of Dalton's (GA) 3-star running back Jahmyr Gibbs. (Video below)
From Yellow Jacked Up
As most Tech fans know, Gibbs has been committed to the Yellow Jackets since late this past May. The three-star recruit committed to the Jackets over programs such as Purdue, Nebraska, and South Carolina just to name a few
.

For Football Coaches, By Football Coaches
However, since he's exploded in his senior season, premier programs have come knocking. Teams that have pushed their way to the forefront of his recruitment include Florida, Georgia, and Ohio State. All three are currently top-10 ranked teams and all three want Gibbs in their running back room for the next four-to-five years. The Buckeyes out of those three teams are especially making a tough push for Gibbs it would seem and may be the biggest danger to Gibbs ending up a Yellow Jacket.
That being said, despite the push from some of the country's top programs, Gibbs has stayed committed to the Jackets. Now, that's not saying Tech fans shouldn't be worried. Anytime you're a school like Georgia Tech and bigger programs come around looking at commitments, it can be worrisome. There's always a chance a recruit has a change of heart and understandably so. That being said, the recruitment of Gibbs will be a great opportunity for Geoff Collins to show off his recruiting prowess.
Collins has always been promoted as a tremendous recruiter and someone who doesn't stop recruiting. Expect him to pull out of the stops on Gibbs to ensure that the Dalton native is a Yellow Jacket this time next year. Gibbs recruiting going forward will be a fascinating recruitment to watch and will surely keep Tech fans who follow recruiting on the edges of their seats.