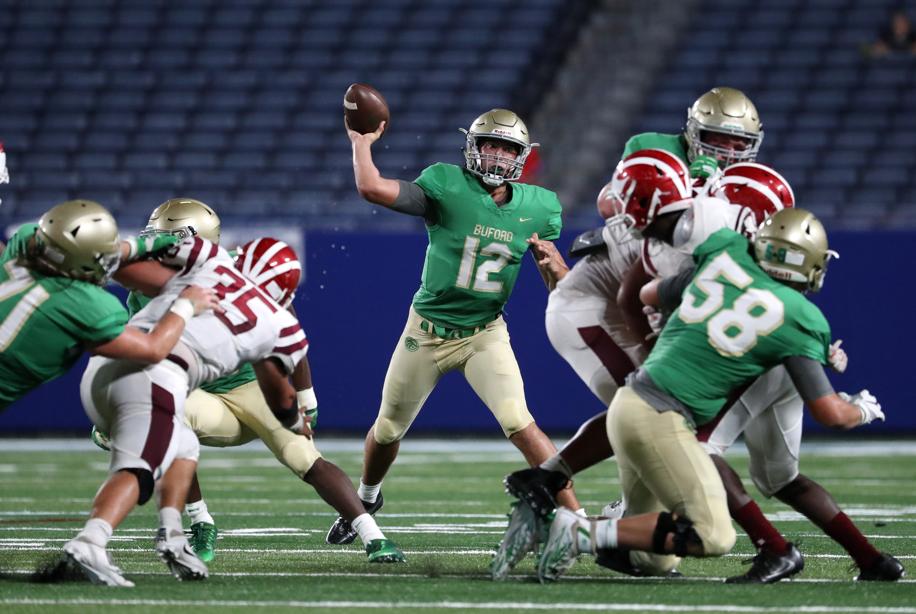 🔥🔥 Florida vs Georgia | Buford (GA) vs Deerfield (FL) | Gwinett vs the World 2018 Highlight Mix [Video Below] See More UTR Videos
SUBSCRIBE NOW --
https://www.youtube.com/user/utrhighl
...
Presented on US Sports Net By CoachTube Football!

About this Course
In this segmented portion of the Complete Pro Style Spread Offense System you will find out what you really need to know about running a Hurry Up No Huddle Offense.
Include are three main ways to run this offense.
Coaches and teams at any level and with any kind of offense will find this helpful to incorporate tempo changes to throw defenses into confusion.
Topics covered in this course:
Situational: How you can put in just a couple simple plays and strategies to easily gain an advantage at the pivotal points in a game.
Series Based: How to build your situational Hurry Up No Huddle to put up points fast when you need them.
Identity Based: How to build an offense that is based on a Hurry Up No Huddle philosophy and the key elements that are needed in order to be successful.
If you want to try to run the Hurry Up No Huddle this season, this will get you on the right track with what you need to make it happen and be successful out the gate.
Make things easier on yourself because a successful Hurry Up No Huddle needs to start day one using strategies you will use all season long. I've found it's 10x harder and way more frustrating to change up things mid-season when they don't work.
This is a great course for coaches interested in incorporating more Hurry Up No Huddle into their offense or coaches who are new to Hurry Up No Huddle strategies.
Coach Credentials
Jason has been studying the game of football since he first became a coach at the collegiate level in 1999. His passion led him into a variety of coaching positions where he enjoyed learning new systems from a wide variety of coaches at multiple levels. Jason is as passionate about coaches education as he is about coaching the game of football. Check out Jason's appearances on the Winning Youth Coaching podcast as well as The Sports Parenting Podcast. He was also the first coach to pioneer taking the flipped classroom into physical education and coaching under the influence of John Bergman, the pioneer of the Flipped Classroom Movement. As an author, Jason has been published in John's book titled "Flipped Learning: Gateway to Student Engagement". Currently, Jason teaches Physical Education in Chicago's North Suburbs and is also the founder of The Pro Style Spread Offense Football System. Football Coaching Experience: Special Team Coordinator, 2012 – 2013, New Trier High School, Winnetka, Illinois Offensive Coordinator, 2009 – 2011, North Shore Country Day School, Winnetka, Illinois Defensive Coordinator, 2007 – 2009, North Shore Country Day School, Winnetka, Illinois Offensive and Defensive Line, 2005, Muncie South Side High School, Muncie, Indiana Assistant Football Coach, Wide Receivers, 2000 to 2005, Taylor University Football, Upland, Indiana (Under Head Coach Steve Wilt) Assistant Football Coach, Wide Receivers, 1999 to 2000, Trinity International University, Deerfield, Illinois (Under Head Coach Andy Lambert) Book This Course...